Education
TeacherWeb - Websites for Teachers, Schools, and Districts
Common Core Lessons & Resources Is your school district adopting the Common Core ? Work these new standards into your curriculum with our reading, writing, speaking, social studies, and math lessons and activities. Each piece of content incorporates the Common Core State Standards into the activity or lesson.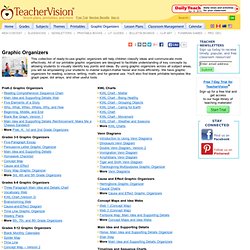 About Us
The Regional Educational Laboratory Program (REL): About Us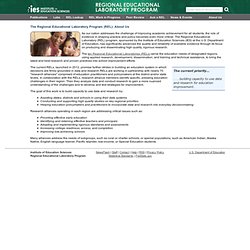 Frequently Asked Questions What about that crazy name? Filamentality combines the "filaments of the web" with your "mentality" allowing you to create a variety of formats that meet your personal or learner needs. Who's Supposed to Use Filamentality?
AT&T Knowledge Network Explorer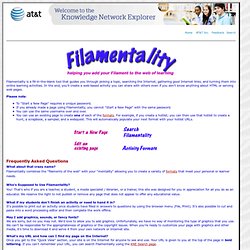 Lesson Plans for K-12 Teachers
RheeFirst!
Special Education Forms
Despite being in the mainstream consciousness for over twenty years now, Hip-Hop is still largely thought to consist solely of idiotic, crude and often pointlessly violent lyrics that debase and malign the English language. Although to be fair, that is still the majority of the Hip-Hop music being shoved down our throats by the big music labels and radio. However, there is an increasingly large presence of extremely intelligent Hip-Hop pushing the genre's boundaries and transforming rap into academically and artistically viable poetry. NOTE: Judging intelligence is an extremely subjective matter and will always spark debate, however I did abide by some criteria when making my selections.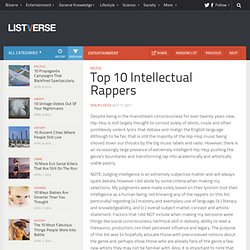 mental_floss Blog & The Quick 10: Stories Behind 10 Dr. Seuss Stories
On this day in 1991, the world lost a classic writer and artist "" Dr.
listLearningUnit
10 Myths About Immigration
Ingredients
SMARTBoards in Special Education Classrooms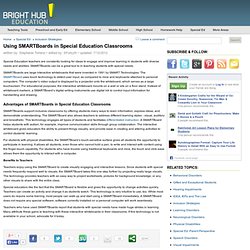 Advantages of SMARTBoards in Special Education Classrooms SMARTBoards support inclusive classrooms by offering students many ways to learn information, express ideas, and demonstrate understanding. The SMARTBoard also allows teachers to address different learning styles - visual, auditory and kinesthetic.
Geography Language arts Ages 11 to 13 5+ 45-minute class periods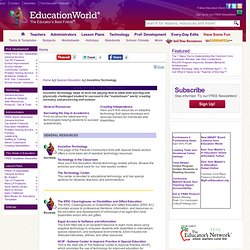 Office of Special Education This resource from the University of Virginia offers lots of links to valuable information and resources for parents, teachers, and administrators. You'll find a page here containing sites on developing accessible Web sites. Adaptive Technology Resources Dedicated to assisting indivuals who are blind or visually impaired in regaining independence and providing a better way to look at life! IBM Special Needs Systems provides a list of products and software to help people who have special needs access and use technology. Captioned Media Program The Captioned Media Program (CMP) provides free-loan captioned videos and other media to parents, teachers and others who work with children with a hearing loss.
Autism Store, PECS, Autism Books, Autism Video, ABLLS, Autistic Resources | Different Roads to Learning
By guest blogger Alyson Klein. Crossposted from Politics K-12 . States that run afoul of federal rules for special education funding will be punished—though not forever—under a technical, but important tweak to state maintenance of effort under the Individuals with Disabilities Education Act. The change, which was crafted with the help of the U.S. Department of Education, was included in the giant spending bill for the rest of this fiscal year (better known in Inside the Beltway as a continuing resolution, or CR) that Congress passed this month.
On Special Education
Assistive Technology for Special-Education Students
Special Education and Disability Rights Blog
Special Education Today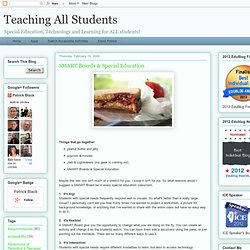 Smartboards & Special Education
Things that go together: peanut butter and jelly popcorn & movies Jedi & Lightsabers (my geek is coming out) SMART Boards & Special Education Maybe this last one isn't much of a stretch for you, I know it isn't for me. So what reasons would I suggest a SMART Board be in every special education classroom. 1. It's big!
The Best of the Web, For Kids
Assistive Technologies for Special Education
The 2nd post in a series focused on learning about Interactive Whiteboards in the Classroom. Last week we kicked off this series by learning the basics about what an interactive whiteboard is, and researched which brands are the most popular today. After discovering that the SMART Board brand from Smart Technologies controls more of the marketplace than all of the other brands combined, we then started looking into the different types of SMART Boards and their features and functionality. Today we move that effort forward by providing a number of videos that help us better understand how these devices work and what we can do with them in the classroom. I combed through the many videos about SMART Boards available on YouTube, viewed dozens of them, and selected and organized the videos below to provide a good overview of how these systems can be used in the classroom, and how they are set up and configured.
9 insightful videos about using SMART Boards in the Classroom
Idea Partnership
A growing educational field of interest is that of assistive technology.
Special Education Tools for the Apple iPhone and iPad - Associated Content from Yahoo! - associatedcontent.com
Advocacy, Education & Empowerment | Genetic Alliance
MT_AssistiveTechGuide_378K