Crafts
TUTORIAL: Coffee Stirrer DIY Wall Art - makeanddogirl.com - StumbleUpon. Last week, I posted a preview of the simple, inexpensive wall art my mom and I created.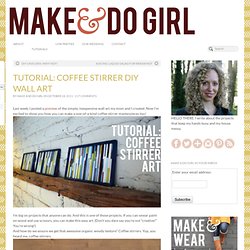 Now I'm excited to show you how you can make a one-of-a-kind coffee stirrer masterpieces too! I'm big on projects that anyone can do. And this is one of those projects. If you can smear paint on wood and use scissors, you can make this easy art. Giant Paper Rose Flower | Green Wedding Shoes Wedding Blog | Wedding Trends for Stylish + Creative Brides - StumbleUpon. Mad in crafts: DIY Fire & Ice Lanterns - StumbleUpon. The old becomes new: A new variation on the outdoor lantern.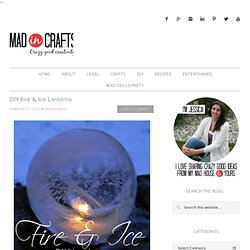 We have had an unusually warm winter in Michigan this year, and while the temps have been nice, I have had to hold off on this project idea until we got a cold snap. We finally got some snow and cold earlier this week, so I was able to try out this fun winter project. Astonishing Paper Illustration by Yulia Brodskaya.
Yulia Brodskaya : About me. Yulia Brodskaya, born in 1983, is a highly regarded paper artist and illustrator.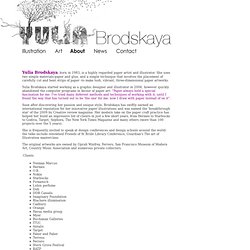 She uses two simple materials-paper and glue, and a simple technique that involves the placement of carefully cut and bent strips of paper -to make lush, vibrant, three-dimensional paper artworks. Yulia Brodskaya started working as a graphic designer and illustrator in 2006, however quickly abandoned the computer programs in favour of paper art: "Paper always held a special fascination for me.
I've tried many deferent methods and techniques of working with it, until I found the way that has turned out to be 'the one' for me: now I draw with paper instead of on it". Soon after discovering her passion and unique style, Brodskaya has swiftly earned an international reputation for her innovative paper illustrations and was named the 'breakthrough star' of the 2009 by Creative review magazine.
How To Make A Stylish Photo Frame For Several Photos | Shelterness. Glass Etching. Have you ever done any glass etching?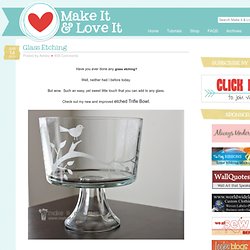 Well, neither had I before today. But wow. Such an easy, yet sweet little touch that you can add to any glass. Check out my new and improved etched Trifle Bowl. Top 100 Tutorials of 2010. Home PomPom Pillow from Living with Punks.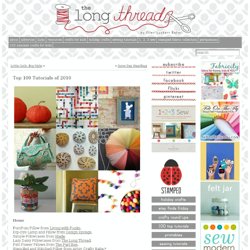 Dip-Dye Lamp and Pillow from Design Sponge. Simple Pillowcases from Made. Lazy Daisy Pillowcases from The Long Thread. Felt Flower Pillows from The Purl Bee. Fabric Bow.
Craftgawker | look to inspire. Paper Crafts.
---