Food
Lemon Sugar Cookies | Une Gamine dans la Cuisine. Since this month's Tuesdays with Dorie recipes were deliciously Fall-themed, and a bit on the rich side of the comfort food spectrum, I developed a craving for something light and lemony ( shocking, I know.)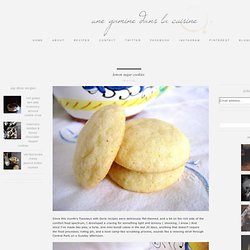 And since I've made two pies, a torte, and mini-bundt cakes in the last 20 days, anything that doesn't require the food processor, rolling pin, and a boot camp-like scrubbing process, sounds like a relaxing stroll through Central Park on a Sunday afternoon. Sometimes the basics are all that's required to make us happy. These cookies are so easy to make, you'll wonder if you actually did something that would be considered 'baking. They're soft, chewy, sweet and have a bright, lemony aftertaste. If you need a quick little pick-me-up, or you're still in mourning over the passing of Summer, this recipe may be just what's needed. Pop Up Card . Just Piece of Paper . Amazing Flower. Carrot Cake Recipe at Epicurious.
Yield Makes one 9-by-5-inch or 4 1/2-by-8 1/2-inch (1 quart) loaf cake Editor's note: The recipe and introductory text below are from James Peterson's book Cooking.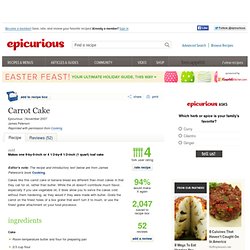 Cakes like this carrot cake or banana bread are different than most cakes in that they call for oil, rather than butter. Irish Car Bomb Cupcakes Recipe. As I mentioned on Friday, I have been doing some experimentation with the beer and chocolate combination.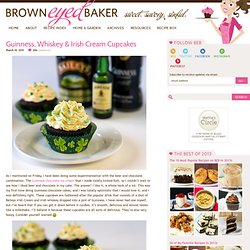 The Guinness-chocolate ice cream that I made totally kicked butt, so I couldn't wait to see how I liked beer and chocolate in my cake. The answer? I like it, a whole heck of a lot. This was my first time doing Guinness-chocolate cakes, and I was totally optimistic that I would love it, and I was definitely right. These cupcakes are fashioned after the popular drink that consists of a shot of Baileys Irish Cream and Irish whiskey dropped into a pint of Guinness. The Different Types of Pasta: What Kind is on my Plate? Monkey Bread Recipe. Monkey Bread has been around forever, most people remember having it when they were kids.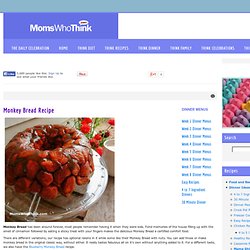 Fond memories of the house filling up with the smell of cinnamon followed by eating a sticky treat with your fingers makes the delicious Monkey Bread a certified comfort food. There are different variations; our recipe has optional raisins in it while some like their Monkey Bread with nuts. Sweet Potato Gnocchi with Gouda Cheese Sauce. This morning I was looking at my home page and I realized that there is a lot of orange sweet potato and pumpkin going on.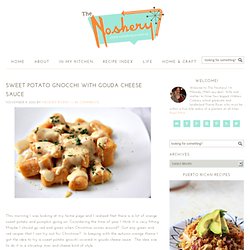 Considering the time of year I think it is very fitting. Maybe I should go red and green when Christmas comes around? Got any green and red recipes that I can try out for Christmas? In keeping with the autumn orange theme I got the idea to try a sweet potato gnocchi covered in gouda cheese sauce. Chocolate Ganache Cake Recipe at Epicurious. Make cake layers: Preheat oven to 350°F.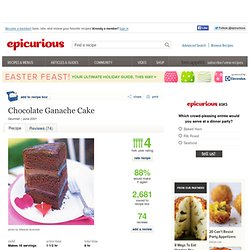 Butter 3 (7- or 8-inch, 2-inch-deep) round cake pans and line bottoms with rounds of wax or parchment paper. Butter paper and dust pans with flour, knocking out excess. 10 Interesting Junk Food Facts. Vegan Wrap - 10 Vegan Lunches You Can Take to Work on Shine. Vegan Wrap-So many wraps, so few work days in the week.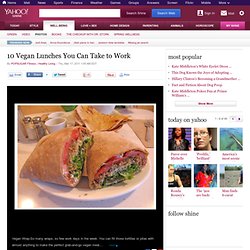 You can fill those tortillas or pitas with almost anything to make the perfect grab-and-go vegan meal.... more Vegan Wrap-So many wraps, so few work days in the week. Salted Caramel Chocolate Bars | Kitchen Runway.
---