Feminism
When I was a little boy, my mother and father used to argue a lot. Some mornings, I would wake up to the alarming sound of my parents arguing loudly. The disagreement would continue until my father would yell with finality, "That is it! I'm not talking about this anymore!"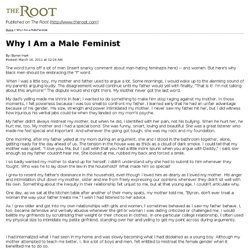 (Photo by Alex Martin/The Fulcrum) For more stories from this school visit The Fulcrum . Email OTTAWA (CUP) — "And then we went back to my place and fucked," the girl ahead of me in line at the coffee shop triumphantly declared, catching her friend up on the weekend's events. "I can't believe you did that," responded the second girl, incredulously.
You're so sensitive. You're so emotional. You're defensive. You're overreacting.
A Message To Women From A Man: You Are Not "Crazy" {YOTNG} | The College Crush