Receipes
6 Oct This dip might put me into rehab. It is so addicting. I couldn't get a grip. I kept telling myself I needed to stop, but apparently my hand and mouth had a different plan.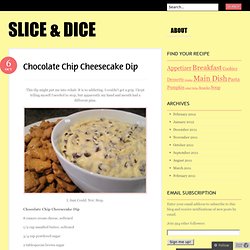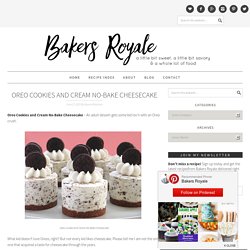 Oreo Cookies and Cream No-Bake Cheesecake Oreo Cookies and Cream No-Bake Cheesecake ~ An adult dessert gets some kid lov'n with an Oreo crush. Oreo Cookie and Cream No-Bake Cheesecake What kid doesn't love Oreos, right?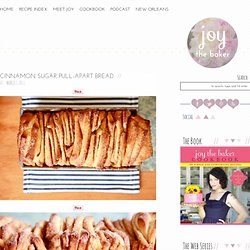 I'm sorry. I know it's Monday morning and you probably came here for some pretty pictures of food that you could glance at, and then move on with your day… and here I go thrusting warm, soft cinnamon sugar bread in your face. It's not fair.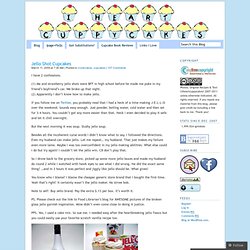 March 11, 2009 at 7:36 AM | Posted in crunkcakes, cupcakes | 107 Comments I have 2 confessions. (1) Me and strawberry jello shots were BFF in high school before he made me puke in my friend's boyfriend's car. We broke up that night. (2) Apparently I don't know how to make jello.
Jello Shot Cupcakes « I♥cuppycakes!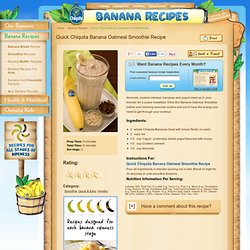 Almonds, cooked oatmeal, bananas and yogurt meet up in your blender for a power breakfast. Drink this Banana Oatmeal Smoothie before your morning exercise routine and you'll have the energy you need to get through your workout. Pour all ingredients in blender pouring ice in last. Blend on high for 30 seconds or until smoothie thickens.
Easy Slow-Cooker Jambalaya - Recipes | American Family