Sanitation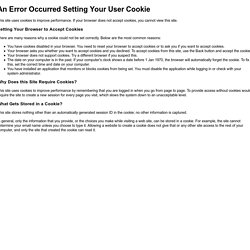 This site uses cookies to improve performance.
An Error Occurred Setting Your User Cookie
dsa606
Document(s) 12 of 23
PART 3. MINIMIZING HEALTH RISKS 8. Wastewater Treatment for Pathogen Removal and Nutrient Conservation: Suitable Systems for Use in Developing Countries: International Development Research Centre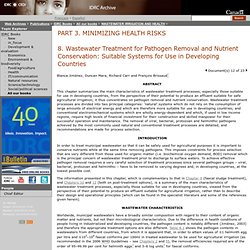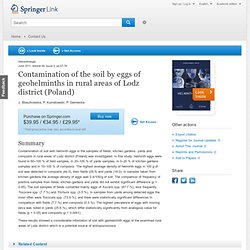 Object moved
Contamination of soil with helminth eggs in the samples of fields, kitchen gardens, yards and composts in rural areas of Lodz district (Poland) was investigated. In this study, helminth eggs were found in 60–100 % of field samples, in 20–100 % of yards samples, in 0–20 % of kitchen gardens samples and in 10–100 % of composts.
Helminth_IWA_BCN2011x
FLASH_OMS_WSHH_Guidance_note4_20100729_17092010
Removal of helminth eggs and fecal colifor... [Water Sci Technol. 2002
Helminth eggs removal by microscreening fo... [Water Sci Technol. 2008
E2-20A-06-09
4.2.3 LagoonsPonding or lagooning is effective in treating wastewater and can reduce BOD and SS to the same levels as mechanical treatment plants (e.g.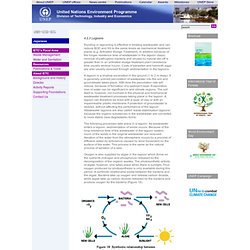 Off-site wastewater treatment systems
download.php?file=%2FJHL%2FJHL69_01%2FS0022149X00013754a
Sewage treatment
The objective of sewage treatment is to produce a disposable effluent without causing harm to the surrounding environment, and prevent pollution.[1] Sewage treatment is the process of removing contaminants from wastewater and household sewage, both runoff (effluents), domestic, commercial and institutional.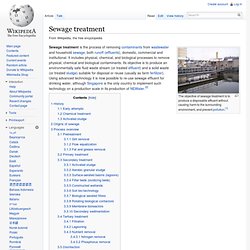 Water Supply, Sanitation, and Hygiene Promotion - Disease Control Priorities in Developing Countries - NCBI Bookshelf
Chapter 2 - Health risks associated with wastewater use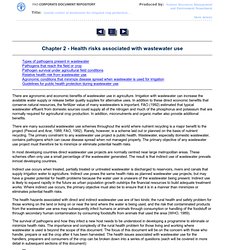 Types of pathogens present in wastewater Pathogens that reach the field or crop Pathogen survival under agricultural field conditions Relative health risk from wastewater use Agronomic conditions that minimize disease spread when wastewater is used for irrigation Guidelines for public health protection during wastewater use There are agronomic and economic benefits of wastewater use in agriculture.