Resources
Royalty Free Sounds from Creative Commons and Public Domain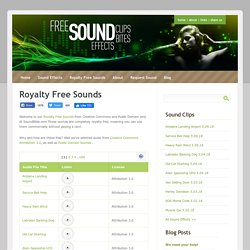 Welcome to our Royalty Free Sounds from Creative Commons and Public Domain only at SoundBible.com These sounds are completely royalty free, meaning you can use them commercially without paying a cent. Why and how are these free? Well we've selected audio from Creative Commons Attribution 3.0 , as well as Public Domain Sounds .
Graphic design has an amazing community. Comprised of both the vets from the pre-computer era to the newbies who were raised on the internet and computer-editing applications, there is a huge gamut of people sharing their work and expertise online. I know when I was starting out in design, I found tons of inspiration and information from sites like JustCreativeDesign , DesignNewz , and more. If there's one issue, however, it's that there's almost too much great information out there.
Facial expressions are a form of nonverbal communication – according to Wikipedia. I couldn't agree more. It is perhaps one of the most important aspects of creating/drawing your own character.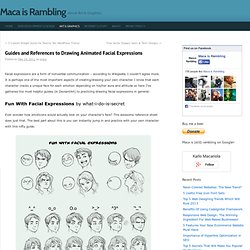 DisneyScreencaps.com | The Best Quality Screencaps of Disney & Pixar movies!