Resources
Iconmonstr - Free simple icons for your next project. Royalty Free Sounds from Creative Commons and Public Domain. Welcome to our Royalty Free Sounds from Creative Commons and Public Domain only at SoundBible.com These sounds are completely royalty free, meaning you can use them commercially without paying a cent.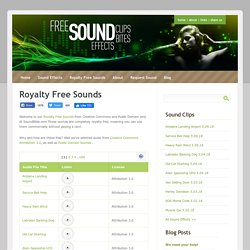 Why and how are these free? Well we've selected audio from Creative Commons Attribution 3.0, as well as Public Domain Sounds . Color Scheme Designer 3. Free All-in-One Graphic Design Starter Kit. Graphic design has an amazing community.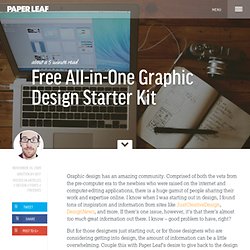 Comprised of both the vets from the pre-computer era to the newbies who were raised on the internet and computer-editing applications, there is a huge gamut of people sharing their work and expertise online. I know when I was starting out in design, I found tons of inspiration and information from sites like JustCreativeDesign, DesignNewz, and more. If there's one issue, however, it's that there's almost too much great information out there.
I know – good problem to have, right? But for those designers just starting out, or for those designers who are considering getting into design, the amount of information can be a little overwhelming. Guides and References to Drawing Animated Facial Expressions. Digg Facial expressions are a form of nonverbal communication – according to Wikipedia.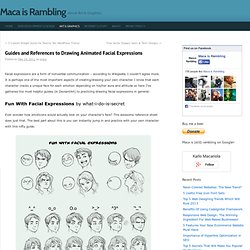 I couldn't agree more. Words I Never Want to See in Your Novel. Please. BlaBlaMeter - Bullshit detection tool. 26 Beautiful Handpicked Color Palettes. Lessons. Drawspace Pro Lessons are designed for artists of all levels and educators, and are logically organized into resources and activities.
Eventually, all lessons and E-books authored by Brenda Hoddinott will be available here: four to eight brand new lessons and newly-revised older lessons are being added every month! Upgrade Now: Download all 248 lessons and 4 e-books! Try for Free: Download lessons marked as "Free"! Free 1.1.R1 Glossary Of Art Terms. - StumbleUpon. Chank Fonts!
DisneyScreencaps.com | The Best Quality Screencaps of Disney & Pixar movies!
---