Teacher Resources
Lilliput Station Adventures · Chocolate Lapbook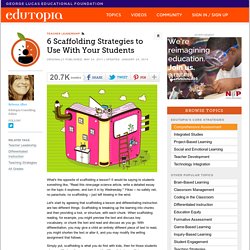 What's the opposite of scaffolding a lesson? It would be saying to students something like, "Read this nine-page science article, write a detailed essay on the topic it explores, and turn it in by Wednesday." Yikes -- no safety net, no parachute, no scaffolding -- just left blowing in the wind.
iPad for Teaching & Learning
unnamed pearl
Free Pages | Practical Pages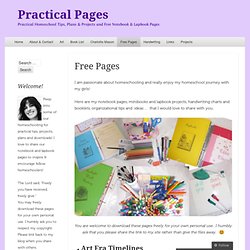 I am passionate about homeschooling and really enjoy my homeschool journey with my girls! Here are my notebook pages, minibooks and lapbook projects, handwriting charts and booklets, organizational tips and ideas … that I would love to share with you. You are welcome to download these pages freely for your own personal use.
My Home Page
CurrClick - Curriculum and live classes in a click! Affordable curriculum, online classes, lapbooks, and homeschooling resources
ENCHANTED LEARNING HOME PAGE
Free Printable First Grade Worksheets
Welcome to tlsbooks.com, where you'll find a variety of free first grade worksheets for home and school use. Our first grade worksheets are intended to enhance your child's skills and introduce new concepts in a fun, stress-free manner.
Study Skills - How to Study
The templates below can be downloaded from our site, saved to your hard drive, edited as necessary, and then printed. Or they can be downloaded, printed, and used as is.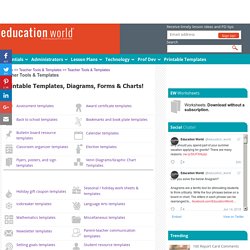 The Mailbox.com | Home of the #1 Idea Magazine for Teachers ®
Fun Free Stuff to Print
What's Here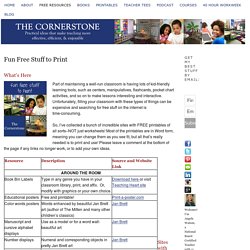 My students use mini office dividers during writing, centers, science, math, and any many other times a divider might be handy. Family Words: Color Words : (2008 - 2009) (2009 - 2010)
Meacham Mini Offices
Free Lapbooks at Homeschool Share
Educational resources for classroom instruction and professional development