Jeff's blog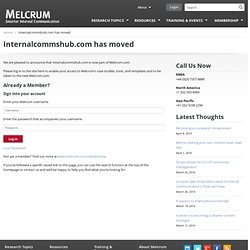 We are pleased to announce that Internalcommshub.com is now part of Melcrum.com. Please log in to the site here to enable your access to Melcrum's case studies, tools, and templates and to be taken to the new Melcrum.com. Not yet a member?
Social Media Marketing is often thought of as being mainly suited for B2C (Business To Consumer) marketing. So finding a survey that takes a closer look into the role of social media in communicating with business buyers in a B2B (Business to Business) marketing environment and its role in their buying processes provides some food for thought.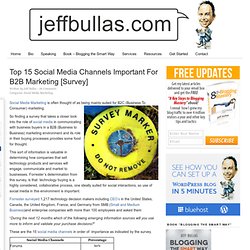 Top 15 Social Media Channels Important For B2B Marketing [Survey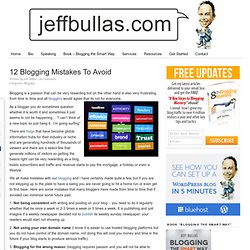 Blogging is a passion that can be very rewarding but on the other hand is also very frustrating from time to time and all bloggers would agree that its not for everyone.
12 Blogging Mistakes To Avoid « Jeffbullas's Blog
I was watching Seth Godin who is one of the worlds top bloggers, being interviewed the other day on an online video.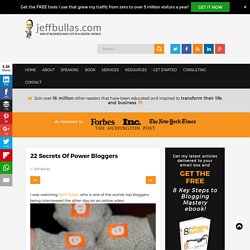 22 Secrets Of Power Bloggers « Jeffbullas's Blog