Outils
EVAS
Tyze Personal Networks
Prix hédoniques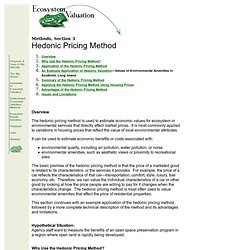 Methods, Section 3 Hedonic Pricing Method Overview
ACB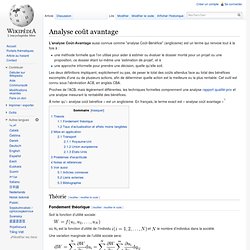 Un article de Wikipédia, l'encyclopédie libre.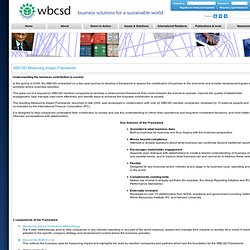 Understanding the business contribution to society In the spring of 2006, the WBCSD embarked on a two-year journey to develop a framework to assess the contribution of business to the economic and broader development goals in the societies where business operates. This grew out of a request by WBCSD member companies to develop a measurement framework that could underpin the license to operate, improve the quality of stakeholder engagement, help manage risks more effectively and identify ways to enhance the business contribution to society.
Measuring Impact Framework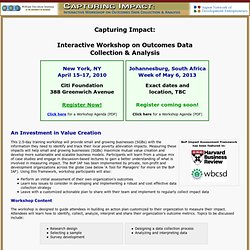 New York, NYApril 15-17, 2010 Citi Foundation388 Greenwich Avenue
BOP impact assessment
How Does the BoP Impact Assessment Framework Work?
Primary purpose Summary Potential benefits Who can use the tool? What resources are needed? Development, ownership and support Third sector examples Further sources of information Footnotes
The Big Picture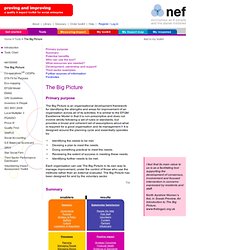 évaluation évolutive
PULSE
IRIS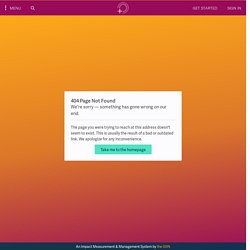 The IRIS initiative produces reports and analyses that allow organizations and investors to better understand their performance relative to their peers and relative to the broader impact investing field. Data for these reports are contributed voluntarily by funds and companies via IRIS partner organizations, with the knowledge that the data will be used only to produce anonymous aggregate reports. If you are interested in learning more about how to contribute data to IRIS, email us at irisinfo@thegiin.org
TRASI (annuaire)
Community Matters
Social Impact Tracker
Social e-valuator
Measuring Social Impact
When "Tara" dropped out of high school to have her baby, few of us were truly shocked. All of her teachers had seen the warning signs along the way: her troubled home environment, her slipping grades, her physical changes, and, of course, the increasing teasing she endured.