Blogs
Anti Management. Article Archive. What did you get done today?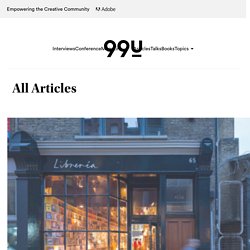 Knowing the answer makes a huge difference in your motivation levels. read more → The entrepreneurs and creatives who make a lasting impact often aren't the most talented, they are the most empathetic. LikeCOOL, Coolest Gadget Magazine. Just Chaire It | Sur la route des changemakers d'aujourd'hui et de demain. Les Heures Perdues 2.0. Mœbius 1938-2012. Jean Henri Gaston Giraud (alias Mœbius) que je considère comme un des plus grand dessinateur au monde (et je ne suis pas le seul visiblement), est mort ce samedi 10 mars 2012 à Paris.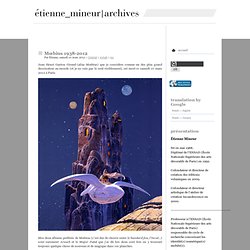 Mes deux albums préférés de Mœbius (c'est dur de choisir entre le bandard fou, l'Incal...) sont surement Arzach et le Major Fatal que j'ai dû lire deux cent fois en y trouvant toujours quelque chose de nouveau et de magique dans ces planches. Concernant des entretiens qu'il a pu donner récemment, vous pouvez écouter une emission de Agence tous Geeks et aussi sur Fance inter lors de l'emission le grand entretien. ps : il y a presque 13 ans j'ai pu travailler avec lui lors d'un projet web (et oui déjà) du nom de MagAdo pour Gallimard.
Graphisme & interactivité blog par Geoffrey Dorne. ArtRoots. Visit: Parc Departemental des Cormailles, M7 to Mairie d'Ivry HQ: My name is Heidi Quante and I primarily work in the realm of creative communication.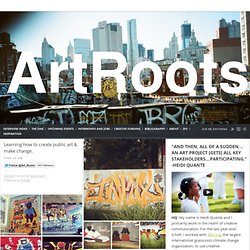 For the last year-and-a-half, I worked with 350.org, the largest international grassroots climate change organization, to use creative communication to educate the public about the impacts and solutions to climate change and ideally to spark them into action.
Economie. Social et environnement. Gens. Techno et médias sociaux. Collab. LOL.
---