The coven
Custom Rubber Stamps: Design, Order Online
Store Supply Warehouse | Retail Supplies, Store Fixtures Displays
Booksellers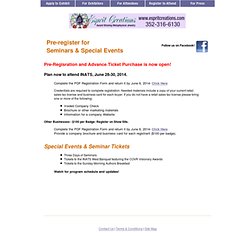 West: International New Age Trade Show®
Pre-Regisration and Advance Ticket Purchase is now open! Plan now to attend INATS, June 21-24, 2013. Complete the PDF Registration Form and return it by May 31, 2013- Click Here Credentials are required to complete registration. Needed materials include a copy of your current retail sales tax license and business card for each buyer.
Om Imports: Wholesale Incense Importer and Distributor
Mothering Artwork, Goddess Sculpture, Spiritual Gifts from Bell Pine Art Farm
Sales from the Crypt
Sound Healing and Sound Therapy - Tuning Fork Therapy from Biosonics Inc.
Baker & Taylor
Online Body Piercing Jewellery Australia | Wholesale Body Jewellery
New Page 8
Wholesale Gifts, Wholesale Home Decor, Gift Shop Suppliers
Wholesale "New Age-Metaphysical" Crystal, Minerals, Healing Stones & Gemstone Supplier
The Wholesale New Age & Metaphysical Gemstone Factory
Candle Dye Liquid:Candle Supplies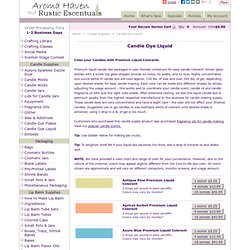 Color your Candles with Premium Liquid Colorants Premium liquid candle dye packaged in user friendly containers for easy candle colorant! Amber glass bottles with a screw top glass dropper provide no mess, no waste, and no fuss. Highly concentrated one ounce bottle of candle dye will color approx. 150 lbs. of wax and over 200 lbs. of gel, depending upon desired shade, for easy candle making.
Miracle Incense Co. - Wholesale Incense
DESIGNERS AND UK MANUFACTURERS OF ENGLISH PEWTER: gothic jewellery, giftware, flasks, tankards, custom design and gothic art.
Peter Stone world leader in Celtic & silver jewelry-jewellery
US Games Systems, Inc.
Beads, Jewelry Making Supplies and Charms | Silver Enchantments
Magic supplies, sacred geometery, crystal pendants, wicca supplies, crystal jewelry pendant
Kheops International: symbolic gifts for wiccan, pagan, Buddhism, Hinduism, Christian, native American, healing, chakras