Pastries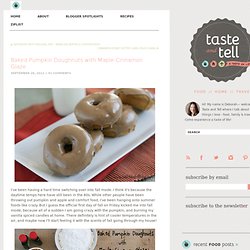 I've been having a hard time switching over into fall mode. I think it's because the daytime temps here have still been in the 80s.
Baked Pumpkin Doughnuts with Maple-Cinnamon Glaze |
Churros Recipe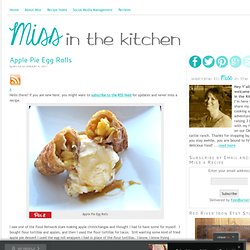 Apple Pie Egg Rolls I saw one of the Food Network stars making apple chimichangas and thought I had to have some for myself. I bought flour tortillas and apples, and then I used the flour tortillas for tacos. Still wanting some kind of fried apple pie dessert I used the egg roll wrappers I had in place of the flour tortillas. I know, I know frying dessert just makes it more sinful, but these are totally delicious. Maybe they would be good baked, but not as good as fried.
Cinnamon Sugar Doughnuts Made With Canned Biscuits Look at that photo. Is your mouth watering yet? How about if I told you that you could make these amazing treats, serving them warm and golden to your family, with no knowledge whatsoever of yeast or dough, no special equipment other than what you likely have on hand, and have them done start to finish in under ten minutes, including prep time?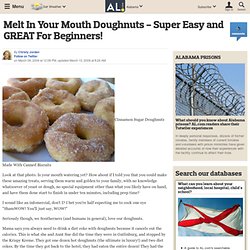 Melt In Your Mouth Doughnuts - Super Easy and GREAT For Beginners!
A double-crust fruit pie to be precise. For double-crust pies are made by a slightly different method than open-faced pies. Unlike open-faced pies, double-crust pie crusts are not "blind"-baked (i.e. partially baked without the filling inside). Thus extra measures have to be taken to prevent the bottom crust from becoming soggy. The filling is treated a bit differently vis-à-vis an open-faced pie, and it's baked lower in the oven at a higher temperature. The thing that prevents so many talented bakers and cooks from attempting homemade pie is fear of crust.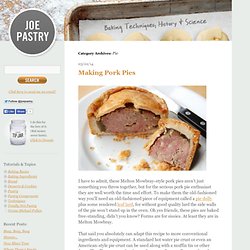 Joe Pastry - Category: Danish Pastry
Adjust oven rack to middle position and heat oven to 200 degrees. When oven reaches 200 degrees, shut off.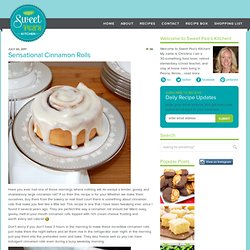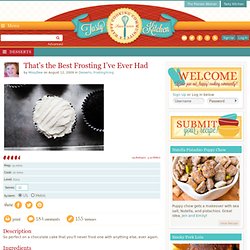 Bake your favorite chocolate cake and let it cool. In a small saucepan, whisk flour into milk and heat, stirring constantly, until it thickens. You want it to be very thick, thicker than cake mix, more like a brownie mix is. Remove from heat and let it cool to room temperature. (If I'm in a hurry, I place the saucepan over ice in the sink for about 10 minutes or so until the mixture cools.)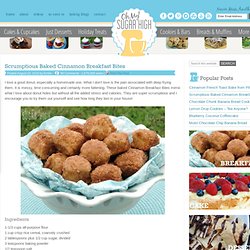 I love a good donut, especially a homemade one. What I don't love is the pain associated with deep frying them. It is messy, time consuming and certainly more fattening. These baked Cinnamon Breakfast Bites mimic what I love about donut holes but without all the added stress and calories.