General Science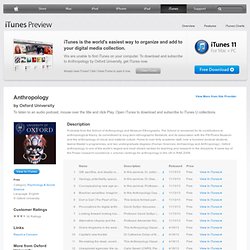 Description Podcasts from the School of Anthropology and Museum Ethnography. The School is renowned for its contributions to anthropological theory, its commitment to long-term ethnographic fieldwork, and its association with the Pitt Rivers Museum and the anthropology of visual and material culture.
Anthropology - Download free content from Oxford University on iTunes
Looking at the numbers above, you'll immediately notice that you are different ages on the different planets. This brings up the question of how we define the time intervals we measure. What is a day? What is a year? The earth is in motion. Actually, several different motions all at once.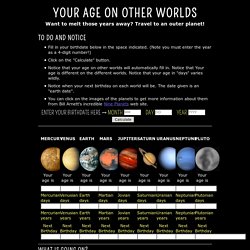 Astroids 1980-2010