NTIC
Microsoft Project compatible project management tool for Mac OS X - Techno Grafik Software. Postproduction : le planning ProScope. 7 Cool Twitter Tools for Multiple User & Group Tweeting. Clearly, Twitter is undoubtedly the topper when it comes to Social Media Marketing tools.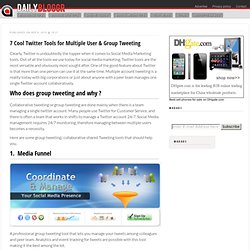 Out of all the tools we use today for social media marketing, Twitter tools are the most versatile and obviously most sought after. One of the good feature about Twitter is that more than one person can use it at the same time. Multiple account tweeting is a reality today with big corporations or just about anyone with a peer team manages one single Twitter account collaboratively. Who does group tweeting and why ? Logiciels Mac Gratuits – Libérez votre Mac ! OpensourceMacSoftware.org. Réalité augmentée. Mandriva. The GNU Privacy Guard - GnuPG.org. Club Galil e. Comment utiliser votre iPhone pour vos reportages audio | Mardi 03 Mai 2011 sur StreetPress. DLNA tru2way. La Digital Living Network Alliance (DLNA) annonce une nouvelle norme, pour les appareils DLNA, qui prendra en charge les protections DTCP-IP pour permettre la diffusion des chaînes télévisées, Catch-up TV et enregistrements à partir d'un décodeur TV sur l'ensemble des appareils DLNA connectés au réseau domestique.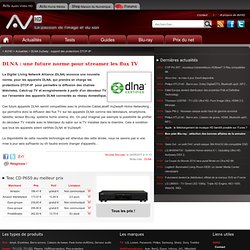 Ces futurs appareils DLNA seront compatibles avec le protocole CableLabs®' tru2way® Home Networking , qui permettra donc la diffusion des flux TV sur les appareils DLNA comme des téléviseurs, smartphone, tablette, lecteur Blu-ray, système home cinéma, etc. On peut imaginer par exemple la possibilité de profiter du décodeur TV installé avec le téléviseur du salon sur la TV installée dans la chambre. Cela à condition que tous les appareils soient certifiés DLNA et tru2way®.
---