Film
Though it's been on YouTube for a while, this "10-Minute Film School," courtesy of acclaimed director Robert Rodriguez, appears to be terribly underappreciated. Let's fix that. Rodriguez said he originally made this quick lesson to better explain to non-believers how he was able to make his Sundance-winning El mariachi on a budget of just $7,000. Not only is this a tremendous resource for anyone interested in making a great film with very little cash, it's also a fascinating glimpse behind the scenes for anyone who's ever wondered just how moviemakers do it. For the third installment, in which Rodriguez shares some of the tricks behind his Desperado , go here .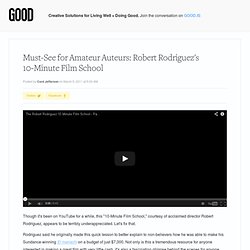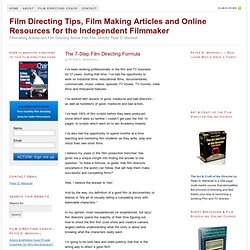 I've been working professionally in the film and TV business for 37 years. During that time, I've had the opportunity to work on industrial films, educational films, documentaries, commercials, music videos, episodic TV shows, TV movies, Indie films and Hollywood features. I've worked with dozens of good, mediocre and bad directors - as well as hundred's of good, mediocre and bad actors. I've read 100′s of film scripts before they were produced: some which were so terrible I couldn't get past the first 10 pages, to scripts which went on to win Academy Awards.
We all love short animated films , but creating short film is very hard task. Putting whole story in 5 to 10 minutes is not easy. Can you imagine?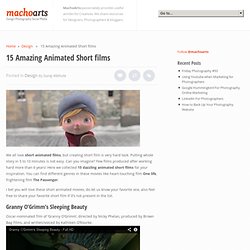 Ken Russell, one of film's great imaginers of music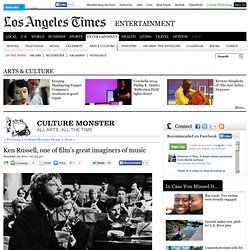 Some years ago in London, at the premiere of John Cage's "Europeras 3 & 4," I bumped into Ken Russell in the press queue. He complained that he had been marginalized in film and television, where it was becoming next to impossible to do anything imaginative. He had lately been staging operas and raised so many hackles that he didn't think he'd have much more of a career in that. So he thought he'd become a music critic. "But that's what you've always been," I said. "Oh, you noticed," he replied as he headed for the Champagne.