Kaprudencej
kaprudencej
Former grad student still football obsessed and still hiding from the real world.
How to Feng Shui Your Bedroom: 24 steps (with pictures) Having the right colors in your bedroom is one of the easiest ways to shift the energy in your space with Feng Shui.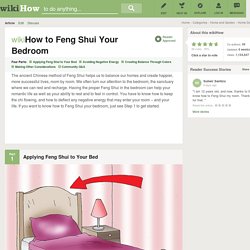 It represents Ying and Yang. Each color is an expression of one of the Five Feng Shui Elements: Fire, Earth, Metal, Water, and Wood. Mocha Frappuccino. Salted Chocolate "Twix" Bars. We're watching our friend's cat right now, and it's a lot of fun.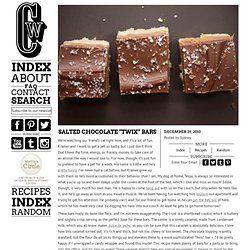 Kramer and I want to get a pet so badly, but I just don't think that I have the time, energy, or, frankly, money, to take care of an animal the way I would like to. For now, though, it's just fun to pretend to have a pet for a week. Homemade Twix Candy Bar Recipe. I love Twix candy bars, but I'm not crazy about all the additives.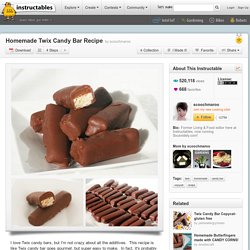 This recipe is like Twix candy bar goes gourmet, but super easy to make. In fact, it's probably the easiest copycat candy bar recipe I've made! The Perfect Cookie Dough Truffles Recipe. Vampire Cookies. Every year I see lots of Halloween cupcakes and cakes that are rather boring in their decorations.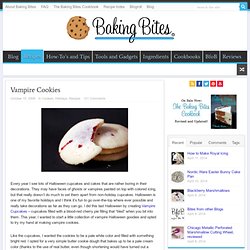 They may have faces of ghosts or vampires painted on top with colored icing, but that really doesn't do much to set them apart from non-holiday cupcakes. Halloween is one of my favorite holidays and I think it's fun to go over-the-top where ever possible and really take decorations as far as they can go. I did this last Halloween by creating Vampire Cupcakes – cupcakes filled with a blood-red cherry pie filling that "bled" when you bit into them.
This year, I wanted to start a little collection of vampire Halloween goodies and opted to try my hand at making vampire cookies. Rainbow Cheesecake Recipe. Sour Cream Coffee Cake III Recipe. Cupcake23recipesmall.jpg (JPEG Image, 800 × 400 pixels) Cinnamon French Toast Bake. Alan W. Pollack's Notes on ... Series. Broccoli Cheese Soup: Panera Bread Copycat Recipe. On Wednesday my sister and I volunteered to make the soup supper to go with the Advent service at church.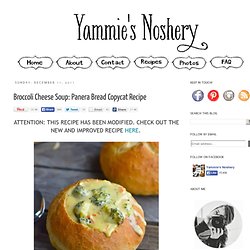 Before you go thinking I'm some kind of charitable, goodhearted soul, I must tell you that the only reason that I do it is because I LOVE COOKING. In case you hadn't figured that out yet. Okay, so I was like, "Whadaya think, Nemo? Will two huge pots of soup, a crockpot full of barbequed meatballs, five trillion chicken salad sandwiches, fifty thousand and two loaves of bread, and a couple bazillion desserts cover it? " Well, it would have, except everybody had to try a huge bowl of BOTH kinds of soup AND meatballs. The best taco seasoning recipe ever. Sriracha: 10 Ways To Cook With It. Once you've heard the call of sriracha's white rooster, it's hard to imagine your life without it.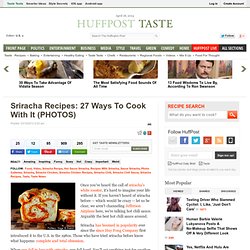 If you haven't heard of sriracha before -- which would be crazy -- let us be clear, we aren't channeling Jefferson Airplane here, we're talking hot chili sauce. Arguably the best hot chili sauce around. Sriracha has boomed in popularity ever since the since Huy Fong Company first introduced it to the U.S. in the 1980s. Those who have tried sriracha before know what happens: complete and total obsession. Balsamic BBQ Glazed Chicken. A homemade balsamic bbq sauce is used to glaze chicken as it's grilling.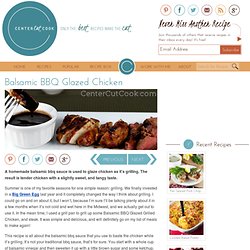 The result is tender chicken with a slightly sweet, and tangy taste. Summer is one of my favorite seasons for one simple reason: grilling. How to Make Proper Barbecue Chicken. There's a lot of misconception when it comes to "barbecue.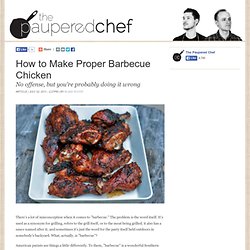 " The problem is the word itself. It's used as a synonym for grilling, refers to the grill itself, or to the meat being grilled; it also has a sauce named after it; and sometimes it's just the word for the party itself held outdoors in somebody's backyard. What, actually, is "barbecue"? Egg and Cheese Hash Brown Nests. Confession: sometimes I'm a brat.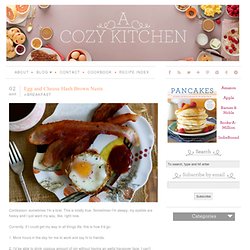 This is totally true. Sometimes I'm sleepy, my eyelids are heavy and I just want my way, like, right now. Ad Hoc Buttermilk Fried Chicken Recipe. March 2, 2010 nothing beats fried chicken and waffles!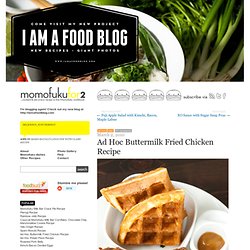 My love for fried chicken, much like my love for noodles, is not very discerning. I can definitely tell the difference between good and bad noodles and chicken, but my love is so all-encompassing that I can forgive faults easily. With so many kinds of fried chicken in the world, how would I be able to tell good from bad if I didn't try them all? Curtis Stone: Pesto Glazed Chicken. Curtis demonstrates his easy method for pounding up perfect pesto to use as a glaze for a moist chicken breast. Lightly herbed spaghetti rounds out the meal. Ray Kachatorian total prep. Red Chili and Peanut Butter-Glazed Salmon. Amelia Winslow total prep This recipe was created by Amelia Winslow, of Eating Made Easy, for Peanut Butter & Co. Click here to buy The Bee's Knees peanut butter. Fresh Ricotta in Five Minutes or Less. Line colander with four layers of cheesecloth or 2 layers of food-safe paper towels and set over large bowl.
Combine milk, salt, and vinegar or lemon juice in microwave-safe glass 1-quart liquid measure. Microwave on high heat until lightly bubbling around edges, 2 to 4 minutes (milk should register about 165°F on an instant-read thermometer). Recipe: sweet & sour chicken. I was ridiculously excited when I came across this recipe for homemade sweet and sour chicken. You guys, it is SO GOOD.
It's a little involved with several steps (coating chicken, frying a little bit, then baking) but it is all worth it. Magic Sauce Recipe. I call this magic sauce. In part, because it makes everything it touches shimmer with deliciousness. It's magic like that. Technically, it's a riff on a chimichurri sauce - one that veered off the rails in a big way. Much tweaking has rendered it a distant second cousin.
Pearltrees videos
Getting started.
---