Blogs
Musical Light Swings on the Streets of Montreal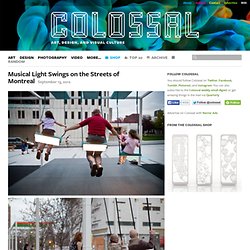 21 Balançoires (21 Swings) is a recent project by Canadian design collective Daily Tous Les Jours, known for their wide variety of interactive public installations and experiences. Surrounded on both sides by a new music complex and science center, designers Mouna Andraos and Melissa Mongiat chose to bridge the gap between the two by converting a narrow strip of land into an enormous interactive instrument. Pre-recorded sounds from a xylophone, piano, and other instruments were programmed into color-coded swings that when in use play various notes, however when swung in unison with careful cooperation, more complex melodies and harmonies arise.
Jim Loy's Mathematics Page
Go to my home page Participate in The Most Pleasing Rectangle Web Poll which recently moved to jimloy.com. "He must be a 'practical' man who can see no poetry in mathematics." - W. F. White.
What's New? Victory Lap for Ask Patents 22 Jul There are a lot of people complaining about lousy software patents these days.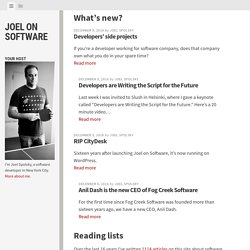 a pragmatic analysis of our role in business | The Learning Curve
TL;DR is internet talk for "too long; didn't read". It's also a sad, dangerous symptom of the malfunctions caused by the internet tsunami. (Here's a most ironic example of this paradox...) The triathlete doesn't look for the coldest bottle of water as she jogs by... she wants it fast and now.
In this episode, I show that Max can save a substantial amount of money by paying down his student loans early to avoid interest expenses. His $26k loan will ultimately cost him $35.9k if he makes the standard $300 monthly payments over the 10-year term of the loan because the interest at 6.8% comes to $9.9k. My finance profs would kill me for saying this, but there's really no need to understand the math behind this thanks to the internet. The interest component of each of Max's monthly student loans can be determined by heading here to view his loan amortization schedule. A loan amortization schedule shows how much each of Max's $300 monthly payment on his 10-year $26k @ 6.8% loan is comprised of interest versus principal. I like to think of the loan amortization schedule as a sort of prison sentence.
No More Harvard Debt | Follow one person's attempt to pay off $90k in student loans in ten months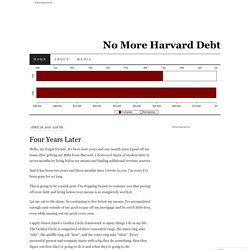 Bitenc
"Take a look. No matter who you are, you are bound to find something that will drive you crazy." —The New York Times, January 14, 2014 "A forum for the world's most brilliant minds."—The Guardian, January 12, 2014 White Peony 2014 by Katinka MatsonClick to Expand | www.katinkamatson.com The line between the consumers and producers of commercial objects is increasingly becoming blurred in the 21st century. As an economic imperative for consumer participation is quickly emerging, more than ever before businesses are turning to consumers to guide their creative decisions. Crucially this could begin to have a significant impact on the way that cities and their commercial architecture is designed and evaluated, through the promotion of consumers as direct, collective decision makers.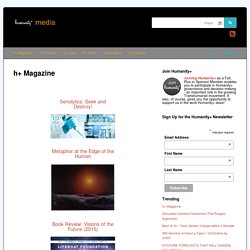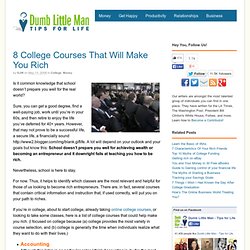 Is it common knowledge that school doesn't prepare you well for the real world? Sure, you can get a good degree, find a well-paying job, work until you're in your 60s, and then retire to enjoy the life you've deferred for 40+ years. However, that may not prove to be a successful life, a secure life, a financially sound http://www2.blogger.com/img/blank.giflife. A lot will depend on your outlook and your goals but know this: School doesn't prepare you well for achieving wealth or becoming an entrepreneur and it downright fails at teaching you how to be rich.
8 College Courses That Will Make You Rich
For the starting student freelancer, estimating how much to charge a client for a project can cause anxiety if you aren't sure what you should be estimating. It's easy to say "it will take me 20 hours to do this project" then just multiply it by your hourly rate, but you could be forgetting some very important factors. For instance, is your client easy to work with? What about how much admin time (i.e. invoicing, emailing, phone calls, contract setup, etc.) will be involved? Will your client need a lot of education along the way or are they fairly knowledgeable about the services you are offering?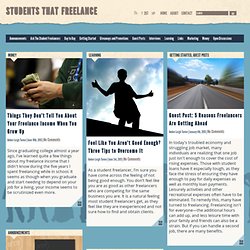 Students That Freelance
For many years I worked in palliative care. My patients were those who had gone home to die. Some incredibly special times were shared. I was with them for the last three to twelve weeks of their lives. People grow a lot when they are faced with their own mortality. I learnt never to underestimate someone's capacity for growth.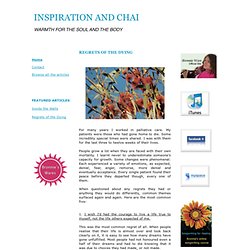 "The people who are the hardest to love are the ones who need it the most." ~Peaceful Warrior Editor's Note: This is a guest post from Celestine Chua of The Personal Excellence Blog. Have you ever dealt with negative people before? If you have, you will know that the experience can be quite a downer. I used to have an ex-colleague who was very negative.
» 7 Simple Tips To Deal With Negative People
Anarchy in the UK
BaoPham is an excellent artist based out of Iowa who aside from painting beautiful females, has been doing his fair share of world travel as of late. Who can blame him? New settings and culture bring all kinds of new inspiration for artists, and typically work as a great palette cleanser for stale imaginations. His work typically centers around female subjects in ethereal states, fading away or in a dreamlike trance and he creates some truly vivid and beautiful palettes in his pieces. His signature staples also include incorporating flowers into his subjects as a strange amalgam of flora and flesh.
The Beautiful Art Of BaoPham
Bao
Online Marketing Advice and Solutions That Work