Learning & Cognitive Theories
Related resources from InnovativeLearning.com site: (n): The process by which instruction is improved through the analysis of learning needs and systematic development of learning materials. Instructional designers often use technology and multimedia as tools to enhance instruction. How Children Succeed: Grit, Curiosity, and the Hidden Power of Character is a fascinating look into the important role of non-cognitive skills like perseverance, curiosity, and grit on educational success.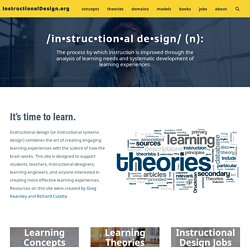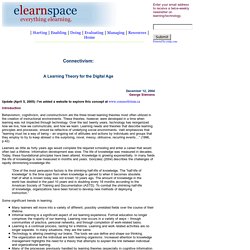 Connectivism: A Learning Theory for the Digital Age December 12, 2004 George Siemens Update (April 5, 2005): I've added a website to explore this concept at www.connectivism.ca Introduction Behaviorism, cognitivism, and constructivism are the three broad learning theories most often utilized in the creation of instructional environments.