Physical Therapy
I am a board certified gynecologist and menopause specialist, and practiced for over 20 years. It was, and still is, my life's work to talk with women of all ages and help them navigate through the stages of life, whether they are healthy or dealing with a condition. Like many of my doctor colleagues, I think of myself as a caring and accessible practitioner. Yet, I am aware that many, if not most, women feel unable to talk openly to their doctors about some health issues that concern them.
Home Page :: Women's Health Foundation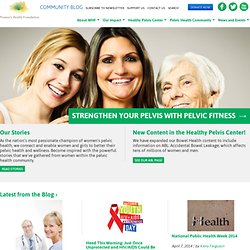 Mobile Website
Home | Bay State Physical Therapy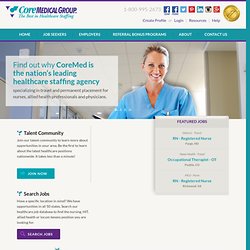 Travel Allied Jobs, Travel Nursing Jobs, Permanent Nursing Jobs - CoreMedical Group
3 Interview Dos for Healthcare Workers The team at CoreMedical Group wants you to succeed in your healthcare career. Our experienced team will help you with completing your application, obtaining licensing and housing, and finding you opportunities that fit your personality and skill set. However, the way you present yourself in a job interview is up to you.
ADVANCE for Physical Therapy & Rehab Medicine