Web
Écoutez l'entretien en VF (10min. et 28 sec.) Écoutez l'entretien en VO (12 min. et 16 sec.) Il y a quelques jours, nous avons profité du passage par Paris de Simon Rogers , "Monsieur data" au Guardian pour l'interroger sur son parcours et sur cette nouvelle tendance du journalisme : le data-journalisme ou journalisme de données. Simon Rogers édite le Data Blog du Guardian. Il a participé pour son journal à l'exploitation des fuites de Wikileaks sur l'Afghanistan et sur l'Irak .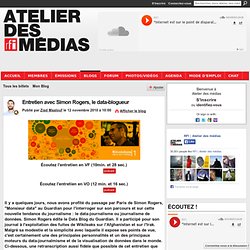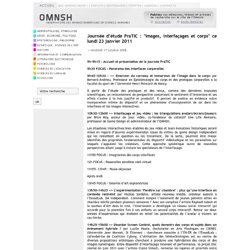 vendredi 17 octobre 2008. 9h-9h15 : Accueil et présentation de la journée PraTIC 9h30 FOCUS : Panorama des interfaces corporelles
[Omnsh.org?: l?Observatoire des Mondes Num?riques en Sciences Humaines?:.]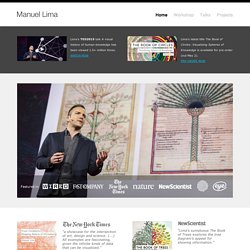 A Fellow of the Royal Society of Arts, nominated by Creativity magazine as "one of the 50 most creative and influential minds of 2009", Manuel Lima is a Senior UX Design Lead at Microsoft and founder of VisualComplexity.com - A visual exploration on mapping complex networks. Prior to joining Microsoft, Manuel worked as a Senior User Experience Designer at Nokia and Senior Interaction Designer at the leading digital agency R/GA. He holds a BFA in Industrial Design and a MFA in Design & Technology from Parsons School of Design, New York.