Web
Écoutez l'entretien en VF (10min. et 28 sec.) Écoutez l'entretien en VO (12 min. et 16 sec.) Il y a quelques jours, nous avons profité du passage par Paris de Simon Rogers, "Monsieur data" au Guardian pour l'interroger sur son parcours et sur cette nouvelle tendance du journalisme : le data-journalisme ou journalisme de données. Simon Rogers édite le Data Blog du Guardian. Il a participé pour son journal à l'exploitation des fuites de Wikileaks sur l'Afghanistan et sur l'Irak.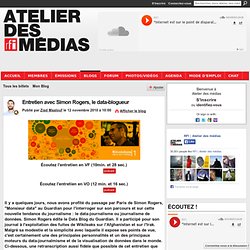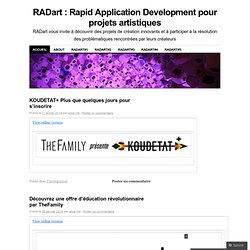 RADart#6 fabrication numérique : rendez-vous le 25 mars à 19h La Cantine ! Inscrivez-vous dès maintenant ! 19h00 : Introduction19h30 : Présentation de 7 minutes par projet !20h00 : Lancement des ateliers21h00 : Restitutions des ateliers21h30 : Performance live d'Alexandre Korber et Franck Weber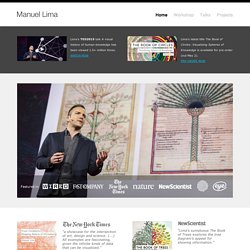 A Fellow of the Royal Society of Arts, nominated by Creativity magazine as "one of the 50 most creative and influential minds of 2009", Manuel Lima is the Design Lead of Codecademy.com, the founder of VisualComplexity.com, and a regular teacher of data visualization at Parsons School of Design. With over 10 years of experience designing digital products, Manuel has worked for Microsoft, Nokia, R/GA, and Kontrapunkt. He holds a BFA in Industrial Design and a MFA in Design & Technology from Parsons School of Design, New York.