Vegitarian
Problem loading page. Chana Masala « INJI. Chana Masala I grew up in India, Tanzania, and little of the Middle East at a time and generation before the advent of canned foods.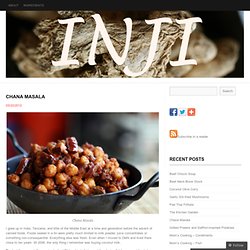 Foods sealed in a tin were pretty much limited to milk powder, juice concentrates or something non-consequential. Coffee Cake Cinnamon Rolls, Orange Frosting. Stuffed with brown sugar walnut filling and slathered in orange cream frosting are the perfect morning or coffee break treat.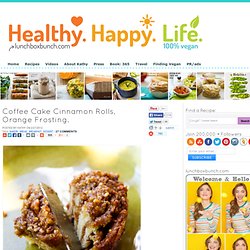 It may just be impossible to eat one of these with a frown on your face. Seriously. Try it. Vegan Brown Sugar Blondies. Shameless.
What I'm about to do to you is completely shameless. Because, you see. I have no agenda. But in about three seconds and a series of nine photos, I might convert you to veganism. For starters, I'm not 100% vegan yet. The Vegan Chef - Vegan Recipes - Beverly Lynn Bennett. Vegetarian. Great Vegetarian Recipes!
---