IT technologies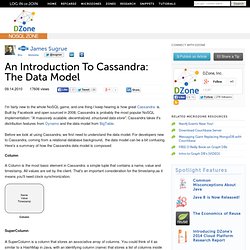 An Introduction To Cassandra: The Data Model
I'm fairly new to the whole NoSQL game, and one thing I keep hearing is how great Cassandra is. Built by Facebook and open sourced in 2008, Cassandra is probably the most popular NoSQL implementation: "A massively scalable, decentralized, structured data store". Cassandra takes it's distribution features from Dynamo and the data model from BigTable. Before we look at using Cassandra, we first need to understand the data model. For developers new to Cassandra, coming from a relational database background, the data model can be a bit confusing.
Free Computer Books > J2ee
20 Useful Free PDF ebooks for Designers and Bloggers
Over the years I have a saved a decent sized library of useful design and blogging related PDF ebooks, I love them. I have voraciously collected them, and all stored on my mobile for whenever the chance of quick read arises. In this post I would like to share my favorite 20 (freely available) ebooks with you. All of the below books are have been written to be read quickly, they are neither very long nor are they the definitive resource on their specific subject.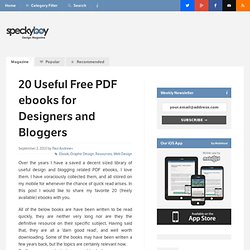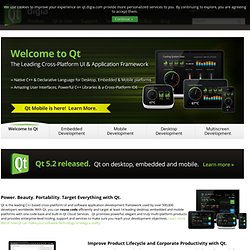 Power. Beauty. Portability. Target Everything with Qt. Qt is the leading C++ based cross-platform UI and software application development framework used by over 500,000 developers worldwide.
Welcome to the new platform of Programmer's Heaven! We apologize for the inconvenience caused, if you visited us from a broken link of the previous version. The main reason to move to a new platform is to provide more effective and collaborative experience to you all. Please feel free to experience the new platform and use its exciting features. Contact us for any issue that you need to get clarified. We are more than happy to help you.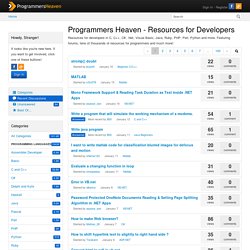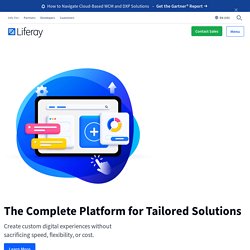 We are generating more content than ever, working with it from our devices as well as our desktops, and delivering it to the right channels to empower sales reps, reach new markets, and solve customer issues. Which is why it is more important than ever to have full control of your content creation process. When you put content in context, you empower people to make critical decisions when they're immersed in the business moment. Reduced decision friction means more purchases, faster business evolution, and more time to focus on what's truly important.