Food
Get flash to fully experience Pearltrees
People, I'm no good. I'm terrible news, a bad influence and possibly everything that your nutritionists, cardiologists and mamas warn you about. There I was, like most people with a pulse, enjoying the heck out of some Nutella on a slice of bread at my in-laws last weekend and I thought, you know what would make this even better? Peanut butter . I mean, is there any question that the combination of peanut butter and chocolate is at the very center of American hearts, gullets and junk food aisles?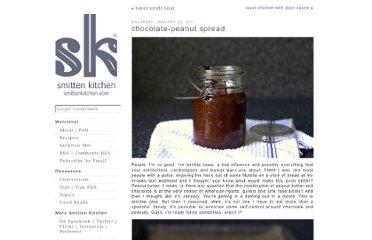 I've had a few requests for my favorite sugar cookie recipe, so I thought I'd post it before Valentines Day if you still were in the mood for rolling cookies! Thanks to my neighbor, Nikki, she passed this recipe on to me years ago and I have yet to make another sugar cookie. I'm not kidding folks, these turn out perfect every single time you make them. Some sugar cookies are dry and tasteless, but these are soft, buttery and sweet. I was excited to try this rolled fondant I found at Michaels and I LOVE it! It's a bit pricey, but I figured one box at $8 covers about 20 cookies.
Can I just say this recipe will be a forever family favorite of ours?! The boys and I wanted a fun treat for our family night this week and with some searching in the pantry and fridge, this is what we came up with! 5 simple ingredients and magic happened I seriously can't wait for you guys to try this out, tastes just like little Oreo Cheesecakes with a Pretzel crunch.
This marks the third week in a row that I've made treats for the co-irkers that include peanut butter in the ingredients. Am I a peanut butter freak? Well, yes I am, thank you very much for asking. However, if any of the co-irkers are not fond of peanut butter (or God forbid, allergic to it,) speak now or forever hold your peanuts. That was "hold your PEANUTS," in case you misread or have the mind of a 12 year old boy.
" Food, like a loving touch or a glimpse of divine power, has that ability to comfort ." -Norman Kolpas * This post is part of a series, Handmade Holiday Gifts .* Wow, the holidays are here!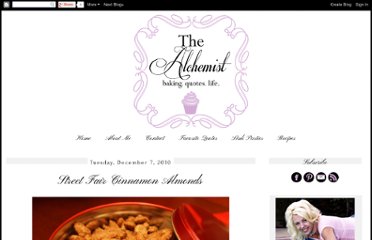 Here are some notes for those using a pressure cooker: * 45 minutes at 15 PSI (natural release) results in a thick peanut butter consistency at room temperature. * not too sweet, very tasty. If I wanted a pour-able sauce, I would still cook it this long, and thin it out with whole milk and sugar over a double boiler or very low heat -- *more sauce! * steam, don't boil. Add 2 cups of water for Fagor (you should know how much water your pressure cooker takes to steam for 45 minutes), and place can(s) of condensed milk on a trivet.
As it turns out, the last days of October don't awaken in me a desire to fly around on my broom, don a "sexy" nurse/maid/fireman outfit or even gorge myself on candy. Nope, according to a quick glance at my archives, apparently when Halloween approaches all I can think about is reinterpreting Rice Krispie Treats. Unfortunately, I don't seem to choose my recipes very well. Last year's Peanut Butter Crispy Bars were delicious, but had structural issues that irked me.