Technology
Get flash to fully experience Pearltrees
I ran into an interesting behavior with MySQL this week. I was helping someone speed up a slow page and a sizable increase in performance was achieved by simply re-arranging the SQL statement. The page was calling a SQL statement inside of a loop-- probably around 150 times on a page load.
I have written before about using joins instead of subqueries, especially for NOT IN queries, which can usually be rewritten as exclusion joins — sometimes with huge efficiency gains. In this article I'll look more closely at the performance characteristics of a few queries I've optimized in MySQL 5.0.3. I'll also show you some tricks you can use to get MySQL to optimize queries better when you know it's being inefficient. Updates in a join I wrote recently about the theoretical problems caused by UPDATE statements with FROM clauses ( Many-to-one problems in SQL ). This particular query shows the performance difference between a "correct" query and a "bad, nonstandard" query I wrote recently at work.
Many common issues with Linodes are caused by excessive memory consumption or networking configuration errors. This guide provides suggestions for alleviating these problems. When your VPS is running low on physical memory, it may start to "swap thrash." This means it's attempting to use your swap partition heavily instead of real RAM. We recommend you limit your swap partition size to 256 MB; heavy use of swap in a virtualized environment will cause major performance problems. We strongly recommend running the 32-bit version of your distribution of choice, unless you have a specific reason to run the 64-bit version.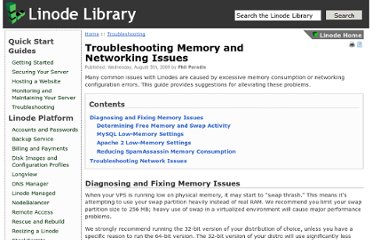 After your certificate request is approved, you can download your SSL and intermediate certificate from within the SSL application. For more information see Downloading Your SSL Certificate . Both of these files must be installed on your Web server.
After we approve your certificate renewal request, you can download your SSL and intermediate certificate. For more information, see Downloading an SSL Certificate . You must install both files on your Web server.
Follow the below instructions to generate key pair and CSR for your Web server. When you have completed generating your CSR, cut/copy and paste it into the CSR field on the SSL certificate-request page. NOTE: Java 2 SDK 1.2 or above must be installed before you can generate your CSR. Once installed, you will be using the "keytool" command to create your key pair and CSR. To Generate the Key Pair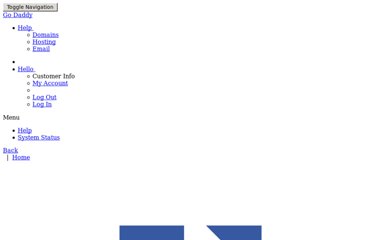 The challenge with securing a shared hosting server is how to secure the website from attack both from the outside and from the inside. PHP has built-in features to help , but ultimately it s the wrong place to address the problem. Apache has built-in features too , but the performance cost of these features is prohibitive. This has created a gap that a number of third-party solutions have attempted to fill. One of the oldest of these is suphp , created by Sebastian Marsching. How well does it work, and how well does it perform?
A radically new approach to the design of batteries, developed by researchers at MIT, could provide a lightweight and inexpensive alternative to existing batteries for electric vehicles and the power grid. The technology could even make "refueling" such batteries as quick and easy as pumping gas into a conventional car. The new battery relies on an innovative architecture called a semi-solid flow cell, in which solid particles are suspended in a carrier liquid and pumped through the system.