Random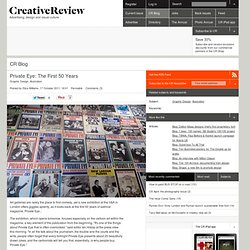 Private Eye: The First 50 Years
Art galleries are rarely the place to find comedy, yet a new exhibition at the V&A in London offers giggles aplenty, as it looks back at the first 50 years of satirical magazine, Private Eye...
Manhattan in Motion
YooouuuTuuube
Feedback Central Designed to support and streamline the collaborative feedback process, Feedback Central is used internally by reviewers and QA specialists to leave comments. Those comments can then be converted directly into entries within our project management and bug tracking tool. Mobilizer Preview mobile websites, design mockups and local HTML on iPhones, Android, Blackberry and HTC platforms. Our Webkit-based Adobe AIR app lets you preview mobile content in a variety of phone shells. Download the free app Trending Tracker See how much buzz your brand is generating across social media networks and traffic ranking sites — Facebook, Twitter, Foursquare, YouTube, Alexa and more.
Stampaxx
Design Institute of Australia - The Design Industry > Issues > Free Pitching Matrix
March 29th, 2011 by adam
T=Machine » 2011 Games Salary/Contractor rates survey
OHWOW | Store
Sales inquiries Press inquiries Publication inquiries Internship inquiries Al Moran, Co-Founder al@oh-wow.com Aaron Bondaroff, Co-Founder aaron@oh-wow.com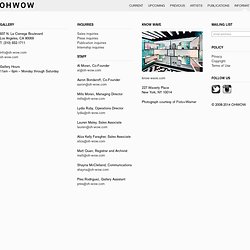 Feed - Feed
INFLUENCERS, How Trends & Creativity Become Contagious.
Review - Drag, Drop, Review.
Good Fucking Design Advice
We wanted to ensure a connection between IKEA's kitchen appliances and one of the best things you can do in a kitchen, some great baking. So the main attraction in the campaign became a 140 page coffee-table baking book presented in a very visually unique and spectacular way. 90% of all the photographs taken in baking books look extremly alike.
IKEA – Homemade is best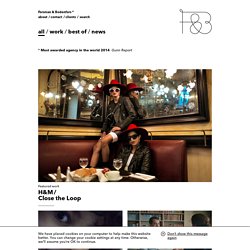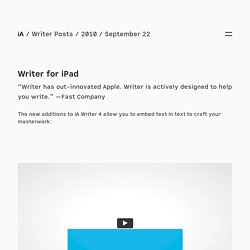 Information Architects – Writer for iPad
by Oliver Reichenstein "Writer has out-innovated Apple. Writer is actively designed to help you write" — Fast Company
OK Do
THE ENTENTE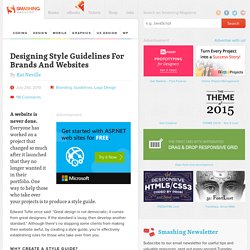 A website is never done. Everyone has worked on a project that changed so much after it launched that they no longer wanted it in their portfolio.
Unit Editions
Xavier Barrade