Agencies
International, Creative Agency
After the flood
Commercial Illustration, Animation, Infographics, UI, and Data Visualisation - UK, and Worldwide
projects
TH_NK - Strategic Digital Agency
Dentsu Network
Fuzzco | Good Ideas. Good Design. Good Relationships.
YesYesNo - Reel
IN A GOOD WAY - HOME
Spreading Jam : the blog of Social Media agency, Jam
Kimchi and Chips
Openmoko is not a technology company. And it's not a brand. It's the story of a small group's journey through technology, art, and culture. Along the way, we create products that reflect the evolving perspective of our values and the experiences we share together. We formed a company because we want to share this perspective with you. Openmoko, Inc.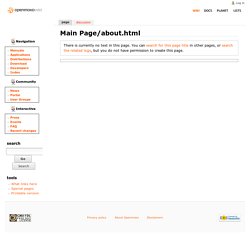 Inc. | About
firstborn
Watson & Company
work
Local Projects
Here's a list of 140 Google interview questions. Many of our clients have interviewed and received Google job offers. Contact us for a free 15 minute interview analysis before your Google interview. UPDATE: We are now offering online classes on How to Ace the Google Product Manager Interview , How to Ace the Google Software Engineering Interview , and How to Ace the Google Product Marketing Manager Interview . Link to Google interview questions for: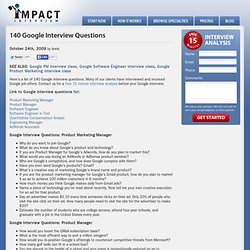 Six Creative
happylander
Meet Firstborn
BLITZ - Integrated Marketing Agency
ustwo™ - digital user interface design
Digital Agency. Web Design Company. Digital Media Agency. JP74. Digital that delivers.
Spoiled Milk
Web applications, Ruby on Rails development, web design based in Vancouver, BC: Pieoneers.com
The Plant | Our work
dare ~ ideas that work
Letman
Refinery29 | 2010 Fashion and Shopping
—Place™
La Surprise | Make
Welcome to Bibliothèque Design
Projects
Hello Monday
emerystudio
kin Design