Agencies
International, Creative Agency
After the flood
Commercial Illustration, Animation, Infographics, UI, and Data Visualisation - UK, and Worldwide
TH_NK - Strategic Digital Agency
The global market leader in digital and diversified media solutions The world's largest and most awarded agency brand A global media agency network unlike any other A leading global digital performance agency A modern communications agency network The world's leading out-of-home communications agency Connections that count Global media partnerships and programmatic buying Re-inventing the supply side Helping businesses generate more profit from their marketing investments Iconic Creative An award-winning strategic communications firm
Dentsu Network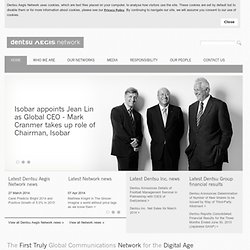 Fuzzco | Good Ideas. Good Design. Good Relationships.
YesYesNo - Reel
IN A GOOD WAY - HOME
Spreading Jam : the blog of Social Media agency, Jam
Kimchi and Chips
firstborn
Watson & Company
work
Local Projects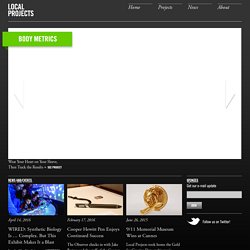 LocalProjects prev next see project news and events
SEE ALSO: Google PM interview class, Google Software Engineer interview class, Google Product Marketing interview class Here's a list of 140 Google interview questions. Many of our clients have interviewed and received Google job offers. Contact us for a free 15 minute interview analysis before your Google interview. Link to Google interview questions for: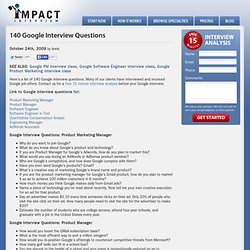 Six Creative
happylander
Meet Firstborn
ustwo™ - digital user interface design
Digital Agency. Web Design Company. Digital Media Agency. JP74. Digital that delivers.
Spoiled Milk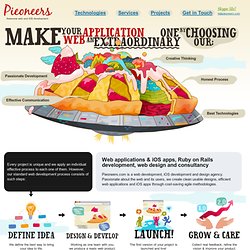 Web applications, Ruby on Rails development, web design based in Vancouver, BC: Pieoneers.com
Every project is unique and we apply an individual effective process to each one of them. However, our standard web development process consists of such steps: Pieoneers.com is a web development, iOS development and design agency.
dare ~ ideas that work
Letman
Refinery29 | 2010 Fashion and Shopping
—Place™
La Surprise | Make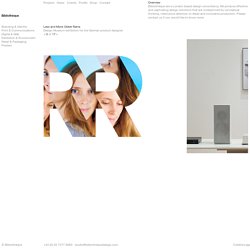 Welcome to Bibliothèque Design
Allude Branding for a cashmere label in Munich Le Corbusier Identity, marketing and exhibition for the master architect Covent Garden London
Projects
Hello Monday
emerystudio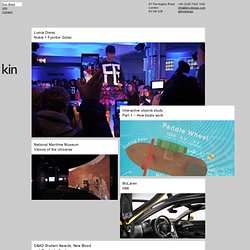 AboutProjectsEducationContact Top Floor 67 Farringdon RoadLondonEC1M 3JB+44 (0)20 7242 1302info@kin-design.com@kindesign Research & Design Nokia 808 PureView from AboveNational Maritime Museum Discovery TabletLCF BA Catwalk show & exhibition 2012.Ted Baker 5th AveNokia Light BoxesThe Body ShopD&AD Student Awards, New Blood and Graduate AcademySelfridges Jeanius TableTed Baker Christmas Lights, NYWallpaper* Custom CoverOrgan of CortiSony IFA Exhibition FilmArup Bridge stories exhibitionCassette Playa VideoboothMuseum of Science and IndustryGoogle Launch PartyThird CityNational Maritime MuseumThe Fashioning the Future AwardsPlasticityVisions of the UniverseLCF MA Show 2010Helen Storey MBESoft MoonWallpaper* The Directors CutThe Fragmented OrchestraLCF BA Show 2010Cassette Playa Installation Dazed LiveNaked Heart FoundationUniversity of the Arts stand designThrum WebsiteActress sound reactive formUPC Zoom Bloom gameTous / Kylie Minogue filmTommy Hilfiger
kin Design