Blogs about Japan
DozoDomo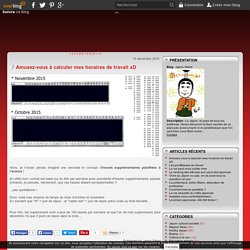 Japon Weird
Jusqu'à maintenant, nous avions surtout parlé des filles, car il faut vous l'avouer, je suis plus attiré par les filles que par les mecs... surtout en plus s'ils sont japonais, ils ont vraiment parfois des têtes trop bizarres... passons. Je vais vous raconter dans ces quelques phrases comment se déroule la vie sexuelle du japonais de 7 à 77 ans. De son éducation sexuelle jusqu'à son grand âge... et je vous assure, ce n'est pas beau à voir. Comme d'habitude, je vais généraliser, tout le monde à eu une expérience différente de la chose, mais globalement, je ne dois pas être très loin de l'archétype japonais de base. * L'enfance Comme tout enfant de pays civilisé, Tarô (un petit japonais lambda) va à l'école.
Lait deux… Pâtisserie française Lait Deux : « Depuis que je fréquente cette pâtisserie, j'ai pris 30 kilos et je suis devenue laiiiiideeeeu ! Bouhouhou… » Contribution de Alessandro … Lire tout le franponais » Poilue comme une…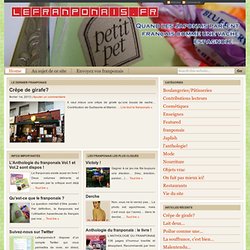 Le franponais.fr
Kanpai! Culture Japonaise // voyage au Japon, jeux vidéo, manga - animé, blog
Sushi Trip ! - Un an au Japon
Japon Pop
The Japan Photo Project | HOME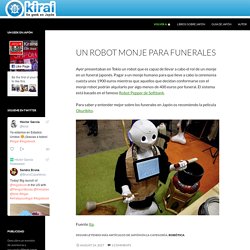 Maqueta de Godzilla En un mercadillo artesanal cerca de Jimbocho me encontré con aficionado a crear maquetas de kaiju y tokusatsu. Tenía expuesta una de un Godzilla de 180cm de alto, me contó que le costó tres meses terminala y uno de los materiales que más utilizó fueron cojines y mantas. El mercadillo artesanal fue solo un fin de semana, si queréis ver un Godzilla en Japón la mejor opción es visitar la estatua de Godzilla en Hibiya (Justo al lado de Ginza). Estatua de Godzilla en Hibiya. Google Maps de la estatua de Godzilla
Kirai – Un geek en Japón by Héctor García
Shibuya Japan | Tokyo | Japan | Shibuya246.com
s Gate to Japan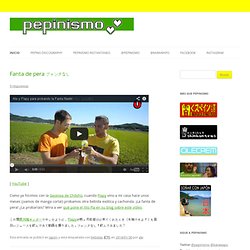 Debido al talante viajero de muchos de los miembros de la familia, desde su creación en 18xx, Turrones Cremades, a pesar de mantener siempre la fabricación en Jijona con materias primas locales, ha desarrollado prácticamente toda su actividad en Sudamérica, casi exclusivamente en Chile y Perú. Hace más de veinte años, y debido a vínculos con descendientes de japoneses de esos países, que desde esas ubicaciones se ha intentado establecer relaciones comerciales con Japón. Debido al tradicional sentido proteccionista de los gobiernos japoneses y quizá a la acción de una mano oculta, ha resultado del todo infructuoso importar estos productos casi artesanales a ese país.
pepino ペピーノ / game boy rock band
Video Ya hemos hablado en otras ocasiones de aunque al menos a mi nunca dejara de sorprenderme. En los anuncios que os traigo hoy es para protagonizar su anuncio. Como suele ser costumbre tienen dos anuncios para la misma campaña. Para los que tengáis curiosidad Cyborg 009 es un manga que posteriormente paso a anime de Shotaro Ishinomori y que fue publicado en 1964, es uno de los grandes clásicos del manga japones.
Genjutsu - Ilusiones diarias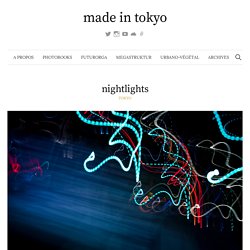 Dix photos encadrées par la pierre de lune viennent terminer cette petite série de quatre épisodes. On est toujours dans cette série à Odaiba, Ueno, Ebisu, Harumi, Aoyama et Tokyo Station. J'ai fait une petite pause photographique depuis cette série. Quelques mois après Exai, Autechre nous fait le plaisir de sortir un nouvel EP, intitulé L-event. Les morceaux sont superbes et dans la lignée de Exai. J'écoute assez souvent Exai et c'est bien de pouvoir étendre son écoute avec ce nouvel EP L-event.
Made In Tokyo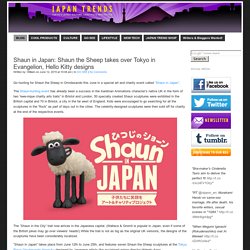 JAPAN TRENDS – LIVE FROM TOKYO | Marketing, Lifestyle, Fashion,
Miss International Ikumi Yoshimatsu launches online petition against entertainment industry stalking Written by: William on January 16, 2014 at 5:49 pm | In CULTURE, LIFESTYLE | No Comments Miss International, Ikumi Yoshimatsu, who famously came forward recently about the remarkable stalking she suffered at the hands of Japan's entertainment world movers and shakers, has now gone one step further. Not content with just exposing the bullying tactics of the Japanese entertainment industry, treating women as fodder to be churned through the assembly belt of the geinoukai, she has now launched a petition to take her cause onto the political platform.
Tokyoluv - A Tokyo Blog
360gigapixels.com/tokyo-tower-panorama-photo This image was shot with a Canon 7D digital SLR camera, with a 400mm telephoto lens. The camera was mounted on a special "gigapixel robot" called the Clauss Rodeon. This programmable robot allowed the camera to move and shoot very quickly, so that it was possible to shoot more than one photo every second. When I first saw the picture I though it was wasabi O_O Still macha ice cream nigiri is just as weird! (via kotaku )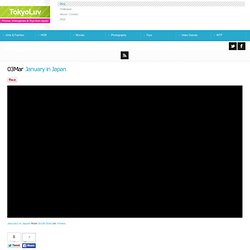 One Sunday afternoon more than seven years ago, I decided to start a blog. Because I am from Tokyo and I love to eat mangoes, I called it TokyoMango. There was nothing well thought out or profound about the title of the blog or the intention for it. At the time I was a starting-to-be-really-prolific online and magazine writer, and there were so many amazing tidbits of research that never made it into print… also, in perusing the Japan-themed blogs out there I realized that there were no native, female voices out there.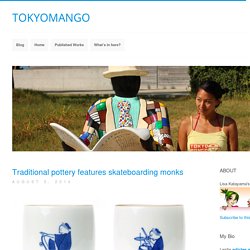 TOKYOMANGO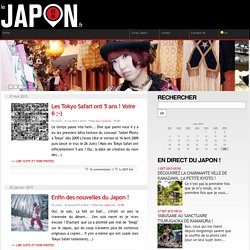 Quand on a souvent visité une ville, on pense la connaitre, on a ses p'tites adresses... On se dit qu'on est comme un poisson dans l'eau, et on n'a pas l'idée d'utiliser les services d'un guide... J'aurais mis du temps avant de tester l'Osaka Safari de mon jeune Padawan qu'est Angelo. Pour notre journée ensemble, je lui ai laissé carte blanche, avec comme seul mot d'ordre : faire plein de jolies photos (en même temps c'est l'idée que j'ai eu pour la base des Japon Safari)...
Blog photos du Japon - voir le Japon autrement !
WasabiBlog » わさびブログ
Hace unos días compré un softbox de Westcott, el famoso Apollo de 28 pulgadas junto con un paraguas de 60 pulgadas en Inglaterra, una tienda llamada CreativeVideo. Suelo comprar estas cosas en B&H (EEUU) pero el precio total era más barato en CV y no tienes que preocuparte por aduanas, es más, si eres autónomo no pagas impuestos al ser de la comunidad europea. No lo tenían en stock y encima se retrasó más de lo previsto, llegando tarde para una sesión ideal para probarlo. Finalmente éste lunes llegó el ansiado paquete y para mi sorpresa, el softbox, que está construido como si fuera un paraguas no permanecía abierto por si mismo, la pestañita que sujeta el anillo para que el apollo no se cierre, estaba rota: Tenía twitter abierto en mi navegador, así que lo primero que se me ocurrió fue enviar un twitt a WestcottCo con una imagen del Apollo mostrando mi tristeza… bueno vale, un emoticono ":(".
Ramen Tokyo ラーメン東京 - Guides, shop reviews, and maps all in Engli
Have a bunch of outside-the-US European reviews to post, but here is some info on an inside-the-US shop not too far from where we now live in in NJ. Many restaurants in this area of NJ will be small shops in "strip-mall" or "mini-mall" style buildings. Also this area has a (relatively) high population of Chinese (mainland, Taiwan, HK, etc.) and Korean residents (among other backgrounds). Rai Rai Ramen is a small shop which has a bit of Taiwanese bent and has mostly noodle dishes.
Un español en Japón
UnGatoNipón
BlogLinkJapan
La Arcadia de Urías
Micky2Be - Un oeil sur le Japon
Tokyo.Japan
LifeYOU TV | A window open on Japan's life.