Design
Do you have some pallets or pieces of them that you don't need anymore? Don't just throw them away. There are lots of ways you can use them and turn them unto something original, original and very useful. Here are some examples that might help you. Feel free to improvise and don't forget to use your imagination. Tables and desks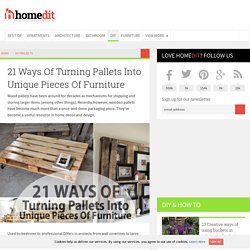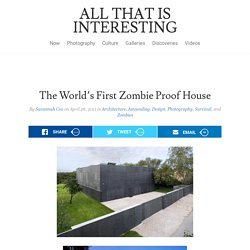 Somehow, ritual drunk-conversation concerning team captains for the apocalypse has become a major part of the lives of 20-somethings. Having been matured in the Grandaddy-crowned masterpiece film (put "A.M. 180" on and forget that you have a job) 28 Days Later and the best-selling Zombie Survival Guide, we're all a little too ready to deal with the 2012 zombie apocalypse of our dreams. "The Safe House," designed by KWK Promes, starts to get eerily close to something I could work with, if say 200 bludgeoned members of the undead army came over to eat their way into borrowing some sugar. "The most essential item for our clients was acquiring the feeling of maximum security," begins the designers' website in the summary of the structure.
Fabio Viale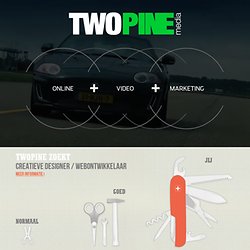 Online Een online klant wil snel en goed geïnformeerd worden en de juiste site draagt daar absoluut aan bij. Hoe effectief is jouw website en hoe wordt deze door bezoekers ervaren? En wat levert je site uiteindelijk nu echt op?
Loopy Home This stunning architectural piece called the 360 House in Madrid, Spain eschews standard conformity by looping in on itself. The roof is at once protective and accessible as a walkway. Of course this means that almost no wall inside is flat but I suspect interior designers are up for a new challenge nowadays. Congrats to Andrés Silanes, Fernando Valderrama and Carlos Bañón.