Marketing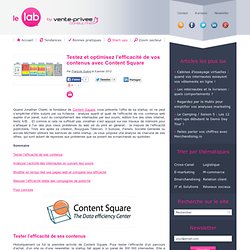 Testez et optimisez l'efficacité de vos contenus avec Content Square
Quand Jonathan Cherki, le fondateur de Content Square, vous présente l'offre de sa startup, on ne peut s'empêcher d'être surpris par sa richesse : analyse quanti et quali de l'efficacité de vos contenus web auprès d'un panel, suivi du comportement des internautes par leur souris, édition live des sites internet, tests A/B… Et comme si cela ne suffisait pas Jonathan s'est appuyé sur ses travaux de mémoire pour s'attaquer à l'un des plus vieux problèmes du web (et du print en général) : la mesure de l'efficacité publicitaire. Trois ans après sa création, Bouygues Télécom, 3 Suisses, Ferrero, Société Générale ou encore Michelin utilisent les services de cette startup. Je vous propose une analyse de chacune de ses offres, qui sont autant de réponses aux problèmes que se posent les e-marchands au quotidien. Sommaire Tester l'efficacité de ses contenus Analyser l'activité des internautes en suivant leur souris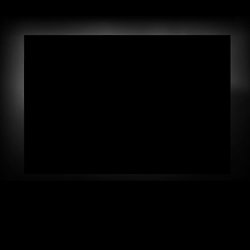 Wordpress est très certainement le CMS le plus utilisé au monde.
Pourquoi Wordpress n'est pas optimisé pour le SEO ?
i 227 Votes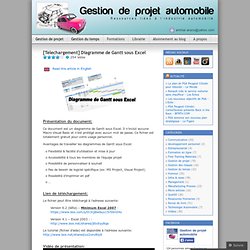 [Telechargement] Diagramme de Gantt sous Excel « Gestion de projet automobile
Take a second. Let it sink in. The first impression might be disorienting. There are very few interface elements on the screen.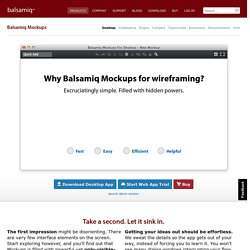 This post was written by Annie Tsai, our Chief Marketing Officer.
Branding/Marketing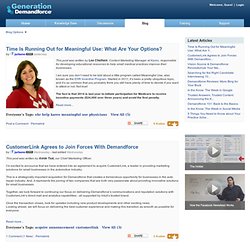 Coût par clic, coût par like… Avec 800M de consommateurs potentiels, Facebook est devenue « The place to be » en terme de marketing. L'infographie suivante, réalisée par l'équipe de Flowtown, nous donne un aperçu du coût des stratégies marketing déployées sur la plateforme. A titre d'exemple, obtenir un fan Facebook coûterait en moyenne 1,07$. (0,79 €). Parmi les autres chiffres clefs : Avoir 20 000 fans coûterait donc 21 900 $.300 000 fans coûterait 321 000 $.Le coût par clic varierait pour sa part en fonction des secteurs. Cela irait de 0,31$ pour le e-commerce à 1,27$ pour les services de santé, en passant par 0,53$ pour le secteur de la restauration et 0,82$ pour celui des télécommunications.
[Infographie] Le coût du marketing sur Facebook