Web-Design
The Pixelator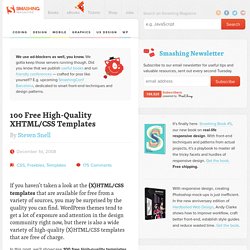 Advertisement If you haven't taken a look at the (X)HTML/CSS templates that are available for free from a variety of sources, you may be surprised by the quality you can find. WordPress themes tend to get a lot of exposure and attention in the design community right now, but there is also a wide variety of high-quality (X)HTML/CSS templates that are free of charge.
100 Free High-Quality XHTML/CSS Templates - Smashing Magazine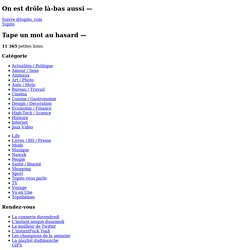 Top 10 des pages d'erreur 404 les plus originales
Les pages 404 s'affichent lorsqu'une page est supprimée ou lorsque vous entrez une mauvaise url dans votre navigateur. Très souvent elles ne ressemblent à rien, mais les perfectionnistes aiment rajouter une petite touche personnelle pour leurs utilisateurs. Rams étant un topiteur doublé d'un designer de talent nous a proposé ce petit concours du Huffingtonpost des pages d'erreurs les plus originales. Erreur de luxure lesbienne : Eléctrocution de corbeau : Cherche page perdue désespérément : Homer a perdu sa page : Houston! on a un problème : Un ninja a volé la page : Cookie sans fortune : Amour perdue : Perdu dans la neige : Désolé mario, mauvais donjon : Et vous laquelle avez vous préféré?
You could say that I have quite a bit of experience making Photoshop brushes. On Colorburned, we love to provide high quality and free design resources for you guys to use in your every day projects. There are a lot of places out there that you can find design resources. The trick is finding them from trusted sources; on sites you know will provide them with the quality that you expect. Recently, our friends from Web Designer Depot launched a new project that offers free and premium brushes for your graphic design needs.
Do You Love Brushes? If so, You'll Love Brush Lovers!