Web-Design
The Pixelator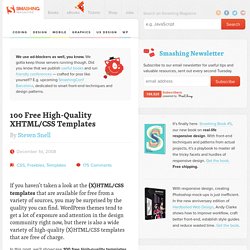 If you haven't taken a look at the (X)HTML/CSS templates that are available for free from a variety of sources, you may be surprised by the quality you can find. WordPress themes tend to get a lot of exposure and attention in the design community right now, but there is also a wide variety of high-quality (X)HTML/CSS templates that are free of charge. In this post, we'll showcase 100 free high-quality templates .
100 Free High-Quality XHTML/CSS Templates - Smashing Magazine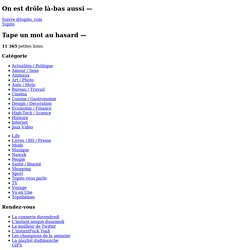 Top 10 des pages d'erreur 404 les plus originales
Jeu concours Topito / Flipboard : gagnez un iPad mini ! Les pages 404 s'affichent lorsqu'une page est supprimée ou lorsque vous entrez une mauvaise url dans votre navigateur. Très souvent elles ne ressemblent à rien, mais les perfectionnistes aiment rajouter une petite touche personnelle pour leurs utilisateurs. Rams étant un topiteur doublé d'un designer de talent nous a proposé ce petit concours du Huffingtonpost des pages d'erreurs les plus originales. Erreur de luxure lesbienne : Eléctrocution de corbeau : Cherche page perdue désespérément : Homer a perdu sa page : Houston! on a un problème : Un ninja a volé la page : Cookie sans fortune : Amour perdue : Perdu dans la neige : Désolé mario, mauvais donjon :
Learn how to earn $125 or more per hour as a freelancer - Click Here You could say that I have quite a bit of experience making Photoshop brushes. On Colorburned, we love to provide high quality and free design resources for you guys to use in your every day projects. There are a lot of places out there that you can find design resources. The trick is finding them from trusted sources; on sites you know will provide them with the quality that you expect.
Do You Love Brushes? If so, You'll Love Brush Lovers!