Web-Design
The Pixelator is really nothing more than an excuse to play around with Canvas, a fun new(ish) HTML5 technology for creating images on the fly with javascript. I'd spent a couple of evenings experimenting when a co-worker (@estwo) sent me a link to DeSandro's amazing Close-Pixelate script. Wow. So awesome. But the script cried out for a UI to let people construct their own patterns dynamically, and not have to wade through code. For me, the fun lies in playing with it - finding what patterns work and what don't.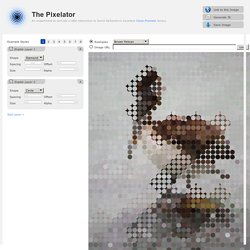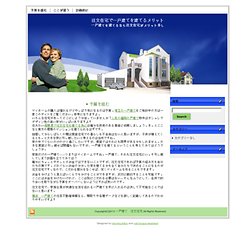 マイホームの購入は憧れるけどやっぱり気になるのは予算。埼玉の一戸建てをご検討中の方は一度このサイトをご覧ください。参考になりますよ。 いろんな住宅があってどこにしようか迷っていませんか?人気の福岡の戸建て物件はオシャレでデザイン性の高い家がいっぱいありますよ!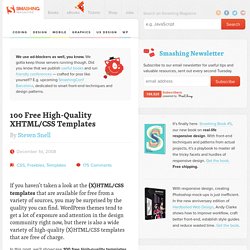 Advertisement If you haven't taken a look at the (X)HTML/CSS templates that are available for free from a variety of sources, you may be surprised by the quality you can find. WordPress themes tend to get a lot of exposure and attention in the design community right now, but there is also a wide variety of high-quality (X)HTML/CSS templates that are free of charge.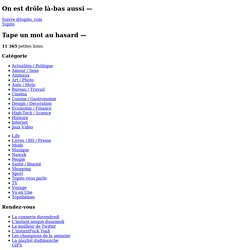 Top 10 des pages d'erreur 404 les plus originales
Les pages 404 s'affichent lorsqu'une page est supprimée ou lorsque vous entrez une mauvaise url dans votre navigateur. Très souvent elles ne ressemblent à rien, mais les perfectionnistes aiment rajouter une petite touche personnelle pour leurs utilisateurs. Rams étant un topiteur doublé d'un designer de talent nous a proposé ce petit concours du Huffingtonpost des pages d'erreurs les plus originales. Erreur de luxure lesbienne : Eléctrocution de corbeau : Cherche page perdue désespérément : Homer a perdu sa page : Houston! on a un problème : Un ninja a volé la page : Cookie sans fortune : Amour perdue : Perdu dans la neige : Désolé mario, mauvais donjon : Et vous laquelle avez vous préféré?
You could say that I have quite a bit of experience making Photoshop brushes. On Colorburned, we love to provide high quality and free design resources for you guys to use in your every day projects. There are a lot of places out there that you can find design resources. The trick is finding them from trusted sources; on sites you know will provide them with the quality that you expect. Recently, our friends from Web Designer Depot launched a new project that offers free and premium brushes for your graphic design needs.
Do You Love Brushes? If so, You'll Love Brush Lovers!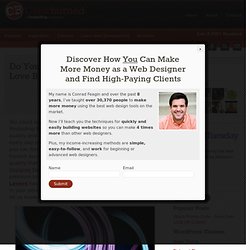 Every week we feature a set of comics created exclusively for WDD. The content revolves around web design, blogging and funny situations that we encounter in our daily lives as designers. These great cartoons are created by Jerry King, an award-winning cartoonist who's one of the most published, prolific and versatile cartoonists in the world today.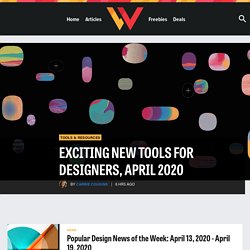 Hier, mon ami Aurélien d'All For Design a publié un article intéressant expliquant comment il fait sa veille. Je trouve la démarche très intéressante parce qu'elle permet à tous de découvrir de nouveaux sites et de nouveaux services. On faisait pas mal ça il y a quelques années, quand le blogging était à son apogée et on a un peu perdu cette habitude. Donc j'ai voulu, d'une certaine manière, répondre à Aurélien en détaillant ici comment je fais ma veille en ligne, comment je me tiens au courant des news du web. Lire la suite de l'article Pfiou… ça fait un bail que je ne suis pas venu ici… Presque un an en fait.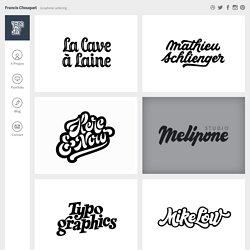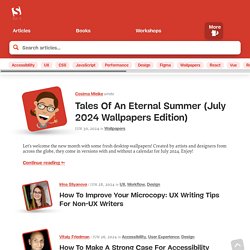 Interview With Khajag Apelian"Type Design Is Not Only About Drawing Letters" Having started his career studying under some of the best typographic minds in the world, Khajag Apelian not only is a talented type and graphic designer, unsurprisingly, but also counts Disney as a client, as well as a number of local and not-for-profit organizations throughout the Middle East. Even more impressive is Khajag's willingness to take on work that most people would find too challenging. Designing a quality typeface is a daunting task when it's only in the Latin alphabet. Khajag goes deeper still, having designed a Latin-Armenian dual-script typeface in four weights, named "Arek", as well as an Arabic adaptation of Typotheque's Fedra Display.