* air quality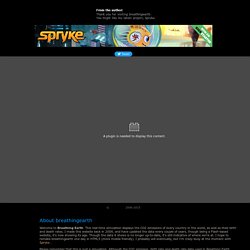 The Breathing Earth simulation Welcome to Breathing Earth. This real-time simulation displays the CO2 emissions of every country in the world, as well as their birth and death rates. Please remember that this is just a simulation.
How to Grow Your Own Fresh Air – TED 2009 – GreenSpaces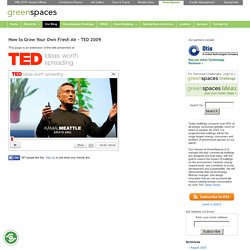 This page is an extension of the talk presented at: Index: The Discovery | The Plants | The Proof | Buildings & Climate Change | The Future The Discovery: With only three varieties of plants, we can "grow our own fresh air" indoors, to keep us healthy. Which are these plants?