Useful Tools
for Android
@mohilove on Tweetvisor. A web-based interface that extends Twitter's meaning
Kids Place - Parental Control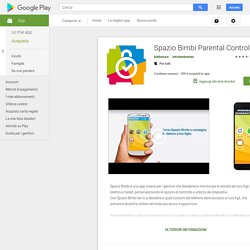 All Features are FREE ★★★★★ MetaCert Parental Control App lets you control any application you want. You can block YouTube, Facebook, Email Twitter, Skype, Settings or any other app.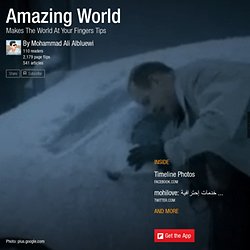 Amazing World
Photo: twitter.com Inside محمد صديق منشاوي قرائات نادره جدا وقديمة عام 1945م (1364هجري ) youtube.com مما قرأت mmaqara2tt.tumblr.com
TweetDeck by Twitter
60 Random Free Icons - FindIcons.com
SimilarWeb - Find the Best Sites on the Internet
maysoon - Search Android Apps on AppBrain
App Gallery - Flattr.com
Mohammad Albluewi | @mohilove | PickDeck
Abufaisal Toolbar 6.5.2.8 Download page - Abufaisal Toolbar Freeware Download
febooti ieZoom toolbar 1.3 febooti software Web Browsers Internet Explorer toolbar - browsers / webmasters tool to zoom in and zoom out internet pages, zoom web sites. Pick colors using html color names (x11, Netscape v.3, safe colors), access web color charts for web safe html color codes (HEX color codes, rgb color codes) and html color names. Resize... Anonymous Browsing Toolbar 3.3 Amplusnet Security Anonymous Browsing Toolbar is an easy to use online privacy application design to protect your online identity.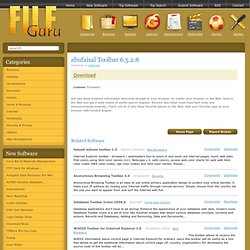 Broadcast Yourself.
Widget - Online Tools and Applications on Go2Web20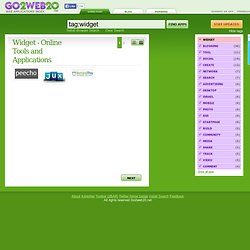 produle.com As a Software as a Service (Hosted) solution, it inherits all the benefits of On-Demand software such as no installation, automatic updates, global availability, cross-platform (works under PC, Mac and Linux). Moreover users can design and publish flash apps with no time consuming compilation or uploading, it's just instant.
HelpThis tutorial will help you create your widget in no time.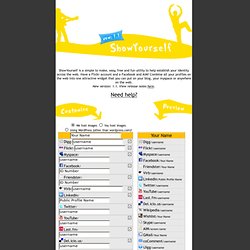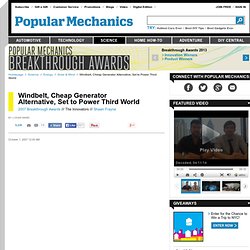 October 1, 2007 12:00 AM Working in Haiti, Shawn Frayne, a 28-year-old inventor based in Mountain View, Calif., saw the need for small-scale wind power to juice LED lamps and radios in the homes of the poor. Conventional wind turbines don't scale down well—there's too much friction in the gearbox and other components. "With rotary power, there's nothing out there that generates under 50 watts," Frayne says.
Windows Library
Mohammad Albluewi Twitter Stats - TwitterCounter.com
Great Toolbar
إجعل العالم بين يديكMakes the world at your fingertips
يجعل العالم عند أطراف أصابعك Makes The World at Your Fingers Tips
For 149 AED, Value 390 AED For 149 AED, Value 1,200 AED For 49 AED, Value 130 AED For 124 AED, Value 400 AED For 49 AED, Value 120 AED
Deal: Introductory kite surfing lesson for only AED 175 (Value AED 350) – Surf's Up!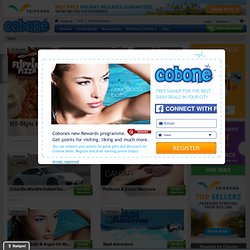 Mohammad Albluewi on Plancast
Amazing World TV App - abufaisal