Trading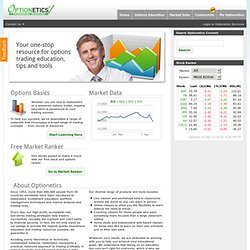 Optionetics - Australia
Since 1993, more than 400,000 people from 50 countries worldwide have been introduced to Optionetics' investment education, portfolio management techniques and market analysis and trading tools. Every day, our high-profit, acceptable-risk, low-stress trading strategies help traders successfully navigate the markets and chart paths to financial security. In fact, we not only stand by our pledge to provide the highest quality investment education and trading resources possible, we guarantee it. Avoiding overly theoretical or technically complicated material, Optionetics represents a practical, balanced approach to trading profitably in today's markets. Our education includes a wide range of options trading strategies designed to help ordinary people to:
Aussie Stock Forums - Australian (ASX) Stock Market Forums
Commonwealth Securities Ltd.
Our tagline 'Offers Unprecedented Insights Into The Australian Share Market' already gives it away. This report combines all the information available in the FN Arena database and makes it accessible in an easy to use monthly pdf report. Subscribers to the Australian Broker Call Report now have access to five additional services which, together, add tremendous value to our daily news report.
FNArena
Welcome to the website of Australia's central bank The Reserve Bank of Australia conducts monetary policy, works to maintain a strong financial system and issues the nation's banknotes. The Reserve Bank commenced operations as Australia's central bank on 14 January 1960.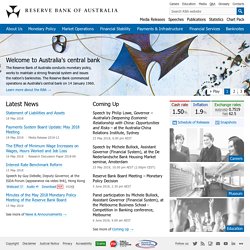 E*TRADE Australia Online Share Trading - Share Trading Online - E*TRADE