Blog
Nightmare by Chris Sanders / Bobby Chiu
Hi guys! These last 2 months I haven't exactly been updating my blog alot, above the reason why! The images above were done as part of the online CGMA masterclass 'Environment sketching for production', as instructed by the wonderful Armand Serrano.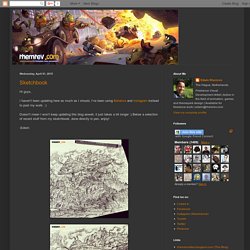 RHEMREV.COM | Visual development
MONAUX ~ Illustration, Typography, Design
Le Blog du Gunt
yo yo, so blizzcon has come and gone, and if you were there then you must've picked up the cinematic artbook for the wraith of the lich king...cuz it reeks of awesomeness! there was an exclusive hardcover blizzcon edition designed by the great bernie kang, a very very talented concept artist and an even better ping pong loser...at least to me that is. the book covered pretty much all of the preproduction artwork as well as matte paintings and the process that it took to make the cinematic for the Wraith of the Lich King. it features the art from myself, bernie kang, graven tung, and the ever so late and talented brian huang(resident homeless cinematic hobo...the boy eats garbage!!!
the cleveland steve'er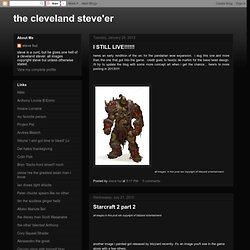 Phroilan's stuff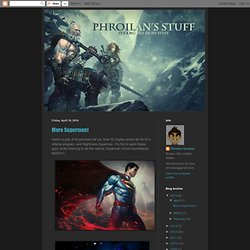 This is it! Playable at PAX East this weekend! My friends have been working hard on this game for the last few years, and I'm very lucky and proud to have been able to contribute some art for it.
chhuy-ing ia [ portfolio ]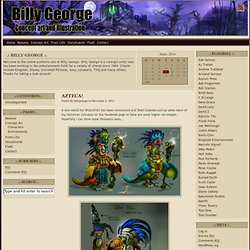 Posted By billygeorge on November 2, 2012 A new world for Wizard101 has been announced and Todd Coleman put up some more of my character concepts on the facebook page so here are some higher res images. Hopefully I can show some dinosaurs soon…. Badger Merchant Posted By billygeorge on September 10, 2012 Another character concept from Wizard101.
billygeorge.com
Le blog de Romain Hugault
Get outta here! Over 16 million (!) content views since October 2012, mostly issuing from the posts and pics here on my weblog Paperwalker. Thanks everyone for stopping by, I really appreciate that. By the way, the most visits come from the US (nearly 25%), followed by France, the UK, Canada, Germany, Brazil, Russia, Spain, Italy and Belgium (they're all ranging somewhere between 7-4% each).
Paperwalker
Herrera's Blog in the Box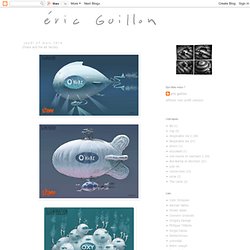 dimanche 12 janvier 2014 Floyd concept. Publié par eric guillon à 10:18 Aucun commentaire: Libellés : despicable me 2, moi moche et mechant 2
eric guillon
loish blog
i updated my website with a new art section, which includes a few WIP versions and close-ups as always! check it out here just posted up an animation and some artwork i did last summer. it's a short promo film for a dutch app, Memberry, and was lots of fun to make! check it out here. applecorekevin said: I was wondering what you meant when you said… 'As always, no color picking' I like your work a lot. thanks!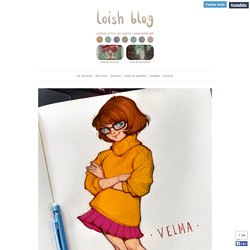 Danis World
Viet-My Bui
2012 was a big year. While I don't usually like to delve too much into personal details on this little blog, I reserve the right to do so when I believe it is necessary! David and I got hitched back in August, and we were very fortunate to have our wedding featured this week on Green Wedding Shoes! Since the incredible photos by Sloan Photographers and our absolutely stunning video by Geoff Boothby of Sharkpig are out there for the world to see, I thought this might be an opportune time to share some of the paper goods from our shin-dig. And oh. Were there ever paper goods.
Brittney Lee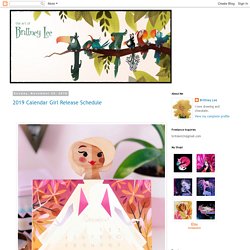 © Canepa/Barbucci * Ecco a voi una delle mie bellissime dolls : questa è una Narae, nello specifico linguaggio tecnico delle BJD, una doll di 4O cm circa di resina e snodata.E in questa caso costumizzata come Noa, il mio personaggio di SKY DOLL.Il trono è un antico 'globe de mariage " francese d'inizio secolo. * Et voilà à vous une de mes tres belles poupées : celle-ci est une Narae, dans le spécifique langage technicien BJD est une doll de 4O cm environ et de résine. Et dans ce cas, c'est costumisé comme Noa, mon personnage de SKY DOLL.Le trône est un ancien "globe de mariage " français de debut siècle. * Questa installazione era stata organizzata da me e Alessandro Barbucci e dalla nostra casa editrice Soleil, l'anno scorso a Japan Expo per una mostra su SKY DOLL.Quest'anno la stessa composizione, sera visibile anche i primi di agosto al magnifico castello di Comper per il festival "Les Rencontres de l'Imaginaire".( vedere post precedenti) .
July 2008