Cinéma annuaires
Find movie filming locations and places where movies have been made with The Movie Map
"Expendables 3" : premières images ! Stallone, Schwarzy, Mel Gibson, Harrison Ford, Wesley Snipes... Ils sont tous là.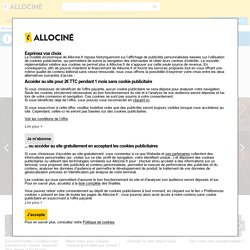 Le rang de chaque cinéaste est obtenu en additionnant les points obtenus pour chacun de ses films : = 100 points, = 10 points,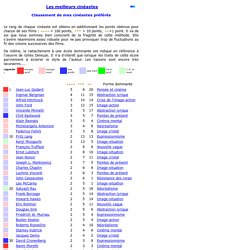 Liste des 200 plus grands réalisateurs de l'histoire du cinéma
Les meilleurs films du cinéma
Moviemap Vodkaster : les 250 meilleurs films de tous les temps
1001 films: Les 1000 meilleurs films du 20ème siècle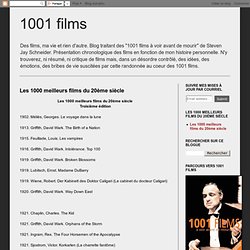 Les 1000 meilleurs films du 20ème siècle Troisième édition 1902. Méliès, Georges. Le voyage dans la lune 1913.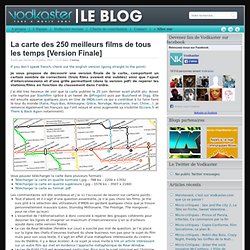 Posté par David, le 10 juillet 2009 – 13:25 dans: Cinéma If you don't speak french, check out the english version (going straight to the point). Je vous propose de découvrir une version finale de la carte, comportant un certain nombre de corrections (trois films avaient été oubliés) ainsi que l'ajout d'interconnexions et d'une grille permettant (dans la version pdf) de repérer les stations/films en fonction du classement dans l'ordre. J'ai été très heureux de voir que la carte publiée le 25 juin dernier avait plutôt plu. Assez vite reprise par Slashfilm (grâce à un tweet de @Pingolin) puis par Buzzfeed et Digg.
La carte des 250 meilleurs films de tous les temps [Version Finale] | Vodkaster - Le Blog de la cinéphilie 2.0