Photo
Le Photomaton dans l'art : une mise au point
Difficile, parfois, de se reconnaître sur la photo (pourtant supposée « d'identité ») que nous délivre le photomaton, ce fascinant appareil de dédoublement. Tellement fascinant, d'ailleurs, que depuis son apparition, en 1928, les artistes n'ont cessé de jouer avec. La première expo consacrée au sujet, Derrière le rideau – L'Esthétique Photomaton, au musée de l'Élysée, à Lausanne, est à découvrir jusqu'au 20 mai. Pour l'événement, ont été réunies 600 œuvres d'identités qui témoignent de l'impact de l'incroyable machine, d'Andy Warhol à Arnulf Rainer, en passant par Thomas Ruff, Cindy Sherman ou Gillian Wearing… Qui suis-je ?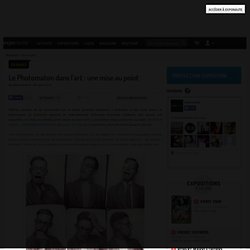 Square Magazine Issue #1.4
Mag
Numéro 26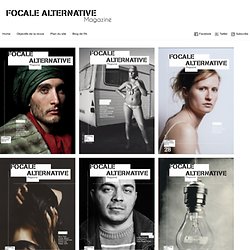 Magazine Focale Alternative #29 : Un pas de plus vers la démarcheLigne éditoriale de décembre 2012Après la réalisation d'un rêve papier le mois dernier, je suis revenu à une édition plus conventionnelle en version numérique. J'ai profité du travail réalisé pour utiliser la maquette de… Magazine Focale Alternative #27Ligne éditoriale de juin 2012Une nouvelle pierre est de nouveau posée avec ce numéro. Petit à petit, mois après mois, Focale Alternative Magazine avance à son rythme pour partager des regards photographiques divers et variés.… Magazine Focale Alternative #24 : Cyklope – Collectif photographiqueLigne éditoriale de mars 2012Pour ce mois de mars 2012, je continue ma thématique autour des collectifs photographiques. » Pourquoi ces photographes se rassemblent-ils ?
This past October, Dear Photograph and About Time had a contest to give away a trip to anywhere in the world for people who sent in a Dear Photograph related to love or their family. Once our winner Jennifer found out she won she told me in an email it was the best day of her life because a day before she found out the adoption papers for their new child went through. Jennifer just sent me an email linked to a blog post to their trip they went on to Turks & Caicos in March. Looks like they made a few new memories and an unforgettable trip of a lifetime. Not only has Dear Photograph given me so many amazing opportunities, it's given me a different outlook on life.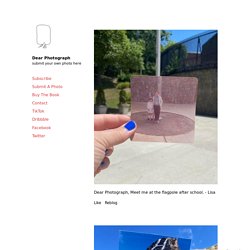 lolhiphop favoris
Light Painting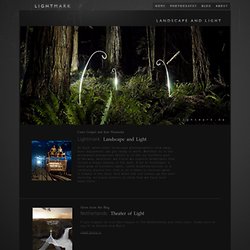 At dusk, when other landscape photographers stow away their equipment, we get ready to work. Whether its in the windswept patagonian desert or in the icy northern part of Norway: wherever we travel we explore landscapes that reveal a magic beauty in the dark. A bit of moonlight, a faint glow of northern lights, some modified torches or a carefully placed fire: that is all it takes to uncover what is hidden in the dark. And when the sun comes up the next morning, no trace remains to show that we have ever been there.