Crowdfunding
Glifpix - Page d'accueil
Accueil | Carpuce
Misez sur les plus grands films bientôt à l'affiche - PeopleForCinema
Are the banks finally awake? ABN Amro is for sure!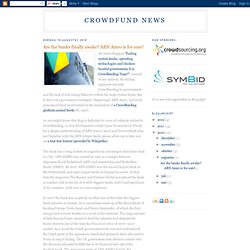 My latest blogpost "Failing system banks, sprouting technologies and chicken-hearted governments It is Crowdfunding Time!!"
Crowdfunding : retours d'expérience et nouvelles expérimentations - picnic2010's posterous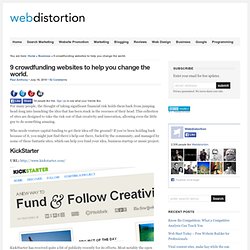 For many people, the thought of taking significant financial risk holds them back from jumping head-long into launching the idea that has been stuck in the recesses of their head.