Villas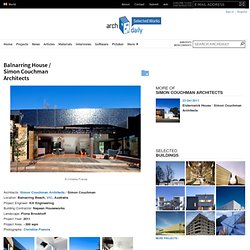 Balnarring House / Simon Couchman Architects
Architects: Simon Couchman Architects / Simon Couchman Location: Balnarring Beach, VIC, Australia Project Engineer: KH Engineering Building Contractor: Nepean Houseworks Landscape: Fiona Brockhoff Project Year: 2011 Project Area: ~300 sqm Photographs: Christine Francis The brief called for a family holiday house where family could be together but not on top of one another.
MICRO HOUSE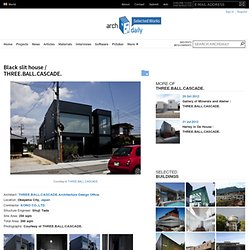 Black slit house / THREE.BALL.CASCADE.
Architect: THREE.BALL.CASCADE.Architecture Design Office. Location: Okayama City, Japan Contractor: KONO CO.
Mercer House / Vibe Design Group
Architects: Vibe Design Group Location: Melbourne, Australia Project Area: 314 sqmPhotographs: Robert Hamer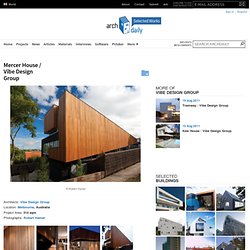 Architects: Mitchell Taylor Workshop Location: Bath, England Main Contractor: Piers Taylor Structural Engineer: Structures 1 Project Year: 2008 Photographs: Courtesy of Mitchell Taylor Workshop
Moonshine / Mitchell Taylor Workshop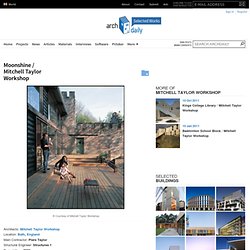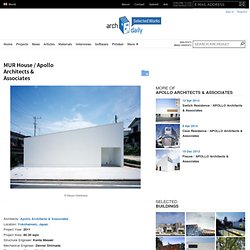 Architects: Apollo Architects & Associates Location: Yokohamam, Japan Project Year: 2011 Project Area: 80.39 sqm Structural Engineer: Kenta Masaki Mechanical Engineer: Zennei Shimada Photographs: Masao Nishikawa
MUR House / Apollo Architects & Associates
Hotchkiss Residence / Scott | Edwards Architects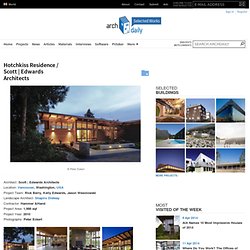 Architect: Scott | Edwards Architects Location: Vancouver, Washington, USA Project Team: Rick Berry, Kelly Edwards, Jason Wesolowski Landscape Architect: Shapiro Didway Contractor: Hammer &Hand Project Area: 1,988 sqf Project Year: 2010 Photographs: Peter Eckert
Architect: Shimizu + Coggeshall Architects Location: Santa Monica, California, United States Project Team: Joshua Coggeshall, Janice Shimizu, Sean Harris, Ryan Klinger, Danny Mascari Project Area: 2785 sf Project Year: 2010 Photographs: Joshua White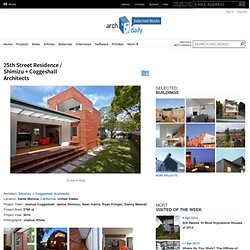 25th Street Residence / Shimizu + Coggeshall Architects
V12K0102 / Pasel.Kuenzel Architects
Architects: Pasel.Kuenzel Architects Location: Leiden, The Netherlands Project Team: R.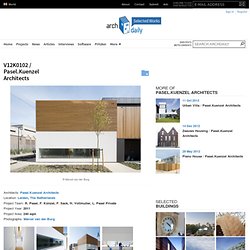 Sneeoosh / zeroplus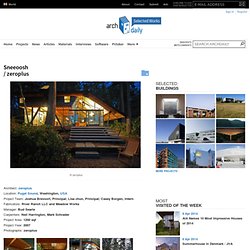 Architect: zeroplus Location: Puget Sound, Washington, USA Project Team: Joshua Brevoort, Principal; Lisa chun, Principal; Casey Borgen, Intern Fabricators: River Ranch LLC and Meadow Works Manager: Bud Searle Carpenters: Neil Harrington, Mark Schrader Project Area: 1200 sqf Project Year: 2007 Photographs: zeroplus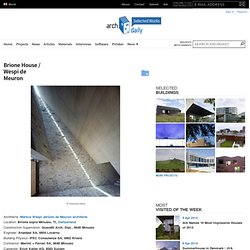 Architects: Markus Wespi Jérôme de Meuron architects Location: Brione sopra Minusio, TI, Switzerland Construction Supervision: Guscetti Arch.
Brione House / Wespi de Meuron
Cloudy House / LASC studio
Architects: LASC studio Location: Copenhagen, Denmark Project Year: 2011 Photographs: Stamers Kontor The Cloudy House is an extension of a 1930′s house, which had become too small for the young and expanding family in residence. The roof of the existing house seems to stretch out over the extension, giving the extension a dynamic and contemporary expression, while clearly communicating its origin from the existing building.
Gorgeous Light-Filled Swiss Home Overlooks Lake Lugano lake lugano house – Inhabitat - Green Design Will Save the World
The modern aesthetic certainly creates a stark contrast against the natural greenery, but roof plantings in addition to the views on the pavilion level make the home at peace with the surrounding landscape.
Law Street House / Muir Mendes
Architect: Muir Mendes Location: South Melbourne, Australia Project/Design Architect: Amy Muir and Bruno Mendes Builder: Bruno Mendes, Joaquim Mendes, Amy Muir Photographs: Peter Bennetts Muir Mendes was established in 2011 with Law Street House forming the practices first project.
Boathouse / TYIN tegnestue
Architects: TYIN tegnestue Location: More og Romsdal, Norway Project Area: 2011 Photographs: Pasi Aalto Traditional Norwegian boat houses have been used to store boats and fishing gear,but now many of them are being converted for recreational summer use.
Box House / Alan Chu & Cristiano Kato
Architects: Alan Chu & Cristiano Kato Location: Ilhabela, Sao Paulo, Brazil Project year: 2008 Site area: 8,000 sqm Constructed area: 36 sqm Photographs: Djan Chu It is a small construction with an equally simple program: A caretaker's house of a property on an island on the North coast of the State of São Paulo, Brazil.