Problem Solver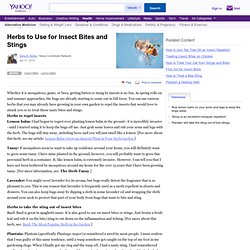 Herbs to Use for Insect Bites and Stings - Associated Content -... - StumbleUpon
Whether it is mosquitoes, gnats, or bees, getting bitten or stung by insects is no fun. As spring rolls on and summer approaches, the bugs are already starting to come out in full force. You can use various herbs that you may already have growing in your own garden to repel the insects that would love to attack you or to treat those nasty bites and stings. Herbs to repel insects Lemon balm: I had begun to regret ever planting lemon balm in the ground - it is incredibly invasive - until I started using it to keep the bugs off me. Just grab some leaves and rub your arms and legs with the herb. The bugs will stay away, including bees; and you will just smell like a lemon.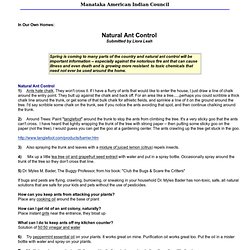 In Our Own Homes: Natural Ant Control Submitted by Liora Leah
Natural Ant Control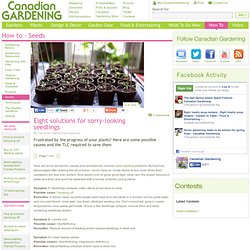 Frustrated by the progress of your plants? Here are some possible causes and the TLC required to save them Here are some symptoms, causes and remedies for common seed-starting problems.
Eight solutions for sorry-looking seedlings - Solutions for sorry-looking...
IDSA Products - Galleries - The Daily Beast
Organic Garden Pest Control
Safe and effective ways to deter and eliminate pests in your garden. A garden seethes with life—after all it is a food source. Organic garden pest control is a safe and easy way to control those critters that think your food is their food! As with all things in nature, there is a balance.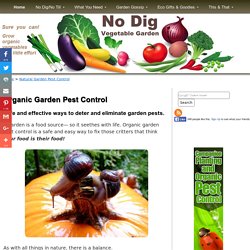 Got ticks &bugs? Get Guineas! by Jeannette Ferguson from the...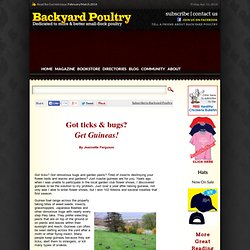 Got ticks? Got obnoxious bugs and garden pests? Tired of insects destroying your flower beds and leaves and gardens? Just maybe guineas are for you.
Frugal Gardening - Vinegar Uses In Garden
Vinegar Uses In Garden 1. Clay Pot Cleaning: Vinegar will remove the white salt buildup on old clay pots.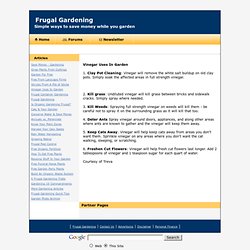 Remedies
Homemade Fertilizers Fish emulsion and seaweed extract are the best store-bought natural fertilizers. You should follow the directions on the labels or make your own fertilizers:
Plants that Repel Insects
Certain plants are known for their ability to repel some types of insects. This is a guide about plants that repel insects. Solutions Read and rate the best solutions below by giving them a "thumbs up".