Psychology
Personality Tests. MBTI Basics - The 16 MBTI Types. ISTJ Quiet, serious, earn success by thoroughness and dependability.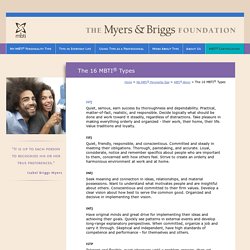 Practical, matter-of-fact, realistic, and responsible. Decide logically what should be done and work toward it steadily, regardless of distractions. Body Language Basics - Syncrat Publishing. Throughout history it has been an advantage if an individual can read body language.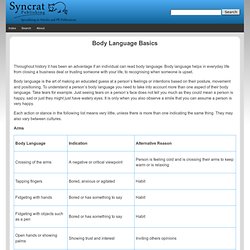 Body language helps in everyday life from closing a business deal or trusting someone with your life, to recognising when someone is upset. Body language is the art of making an educated guess at a person's feelings or intentions based on their posture, movement and positioning. To understand a person's body language you need to take into account more than one aspect of their body language. Take tears for example.
---