Psychology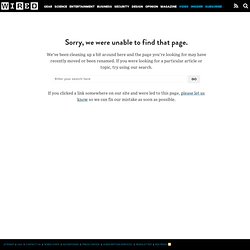 Taking notes during class? Topic-focused study? A consistent learning environment? All are exactly opposite of the best strategies for learning.
ISTJ Quiet, serious, earn success by thoroughness and dependability. Practical, matter-of-fact, realistic, and responsible. Decide logically what should be done and work toward it steadily, regardless of distractions.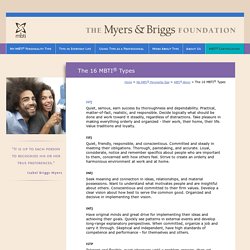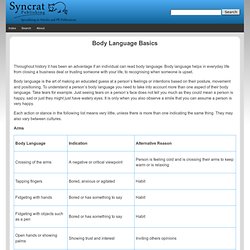 Throughout history it has been an advantage if an individual can read body language. Body language helps in everyday life from closing a business deal or trusting someone with your life, to recognising when someone is upset. Body language is the art of making an educated guess at a person's feelings or intentions based on their posture, movement and positioning. To understand a person's body language you need to take into account more than one aspect of their body language. Take tears for example.