Movies
1. Earth (1930)Inspired by Communist dogma, Soviet filmmakers staged a political and cinematic revolution with silent-era masterpieces like Sergei Eisenstein's Battleship Potemkin and Strike or Vsevolod Pudovkin's Mother. But for sheer visual poetry, Alexander Dovzhenko's Earth has no equals. Opening with majestic shots of lush fields swaying in the wind before harvest—cue Woody Allen in Love And Death: "Fields of rippling wheat."—and persistently setting its characters against the sheltering sky, the film presages Terrence Malick's obsession with the relationship between humans and the natural world. Once it settles into the simplest of stories, Earth hails the glories of collectivism by showing a community of Russian peasants rally around the tractor that will bring prosperity and sustenance to all of them.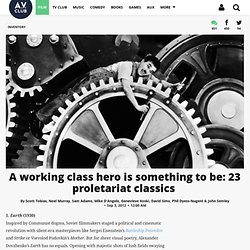 A working class hero is something to be: 23 proletariat classics  | Film | Inventory
very small array » Nobody cares about Delaware
Europa Film Treasures, i tesori delle cineteche europee
Huntley Film Archives - Viewing Room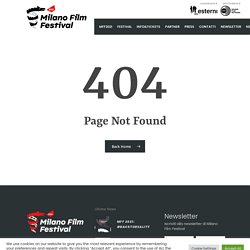 milano film festival - mff 2011 Jonathan Demme Retrospettiva Completa
Jonathan Demme Accanto ai nuovi talenti dei concorsi, Milano Film Festival dedica ogni anno una retrospettiva completa a un grande autore del cinema contemporaneo.
Lombardia Spettacolo - Tutti i Festival
The Final Image
The Ebb and Flow of Movies: Box Office Receipts 1986 - 2007 - The New York Times