Government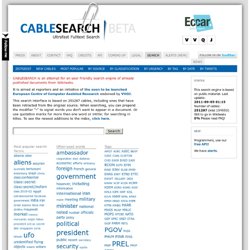 CABLESEARCH is an attempt for an user friendly search engine of documents from Wikileaks. It is aimed at reporters and an initiative of the soon to be launched European Centre of Computer Assisted Research endorsed by VVOJ . This search interface is based on 251287 cables, including ones that have been retracted from the original source. When searching, you can prepend the modifier "-" to signal words you don't want to appear in a document. Or use quotation marks for more than one word or intitle: for searching in titles.
Find Terminal Coordinates, Given a Bearing and a Distance (FCC) USA
Find Terminal Coordinates Given a Bearing and a Distance This program will calculate the end coordinates, in degrees, minutes and seconds, given an initial set of coordinates, a bearing or azimuth (referenced to True North or 0 degrees), and a distance. The program uses the Great Circle method of calculating distances between two points. The shortest distance between two points on the surface of a sphere is an arc , not a straight line.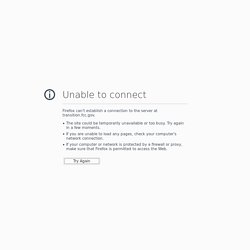 The CLUI Land Use Database