Herramientas
7 herramientas SEO gratuitas para saber si tu web está bien optimizada para buscadores - emenia.es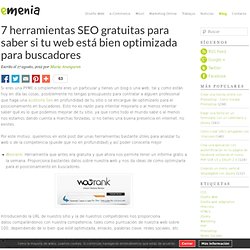 Si eres una PYME o simplemente eres un particular y tienes un blog o una web, tal y como están hoy en día las cosas, posiblemente no tengas presupuesto para contratar a alguien profesional que haga una auditoría Seo en profundidad de tu sitio o se encargue de optimizarlo para el posicionamiento en buscadores. Esto no es razón para intentar mejorarlo o al menos intentar saber qué es lo que podemos mejorar de tu sitio, ya que como todo el mundo sabe o al menos nos estamos dando cuenta a marchas forzadas, si no tienes una buena presencia en internet, no existes. Por este motivo, queremos en este post dar unas herramientas bastante útiles para analizar tu web o de la competencia (puede que no en profundidad) y así poder conocerla mejor.
Descargas - Infodasis - Gestión Empresarial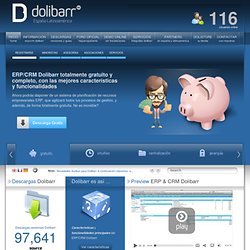 ERP/CRM Dolibarr - ERP CRM gratuito open source
A continuación citaremos, algunos de los nuevos desarrollos implementados por nuestro Preferred Partner Auribox. También, para los usuarios de Dolibarr en México, imparten seminarios para el manejo del módulo de facturación electrónica. Auribox, como desarrolladores de dicho módulo, disponen de todo el conocimiento necesario para ofrecer cualquier servicio refente a la facturación electrónica integrada con Dolibarr.
Software Contabilidad | Software Gestión Empresa
CK-ERP
Eines - l'Anella | El portal de la competitivitat
Informes de Empresas Busque gratis cualquier empresa en privada de España de información de empresas. Utilice el buscador de empresas mas avanzado del mercado Conozca mejor a sus clientes, proveedores y competencia, a través de nuestros Informes Comerciales basados en fuentes oficiales y analizados por expertos profesionales
Información de empresas | Informes de empresas | Datos de empresas y registros empresas - eInforma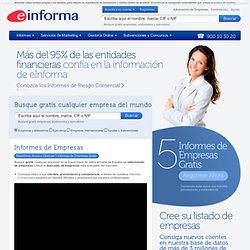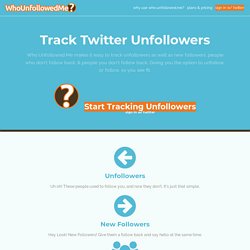 Free to Join For users with up to 25k friends/followers, Who Unfollowed Me provides a limited functionality 'Lite' version. There is a paid 'Pro' version that has more features and can accommodate users with up to 75k friends/followers. Check Unfollowers
Instalando MonoDroid - aplicaciones Android con .NET - Jorge Serrano - MVP Visual Developer - Visual Basic
Introducción Empezaremos por definir en primer lugar qué es MonoDroid. MonoDroid es un SDK que nos permitirá desarrollar aplicaciones Software para Android con .NET, concretamente con C# como lenguaje de programación.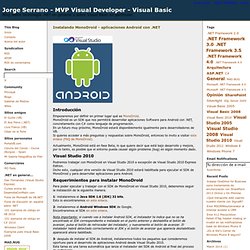 Apache and Mono Guide for setting up mod_mono to run on Apache. Nginx and Mono Guide for Nginx configuration to run ASP.NET and ASP.NET MVC web applications. Porting ASP.Net Applications Guide to porting an ASP.Net application to run on Mono.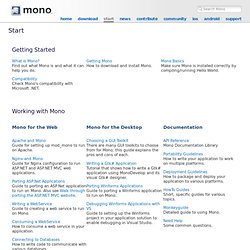 Start
Browse Vectors
Apr 15th5853022 Apr 14th450 Apr 11th171 Apr 9th160 Apr 8th241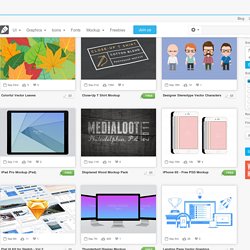 Infographics Toolbox : plantillas de Google Docs
Planner/Downloads
TweetStork - Find Targeted Twitter Followers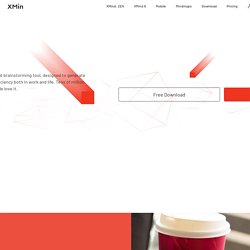 Works with Office/PDF How to make colleagues access our mind map if they don't have XMind? With some simple operations, we can export our mind map into about 10 universal formats by the export functionality. By this way, your team can collaborate seamlessly.