Design
Future Watches: 10 Examples of Engineering Magnificence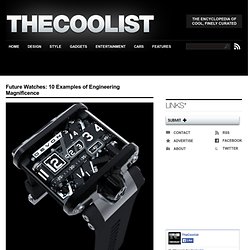 Future Watches: 10 Examples of Engineering Magnificence
nendo + elecom: oppopet mouse
the 'pig' model of the 'oppopet' wireless mouse designed by nendo for elecom the 'oppopet' ('oppo pet') series of wireless computer mouses, produced by elecom in collaboration with nendo (canada-born, tokyo-based designer oki sato) feature a USB receiver shaped like an animal tail, making the device appear like a small pet. announced last year, the series has just been released in japan. 'oppopet' requires no driver, and can be used by simply connecting the USB tail to a laptop or computer. equipped with an on-off switch, the 2.4GHz, 3-button optical mouse weighs 55 grams and runs on a single AAA battery.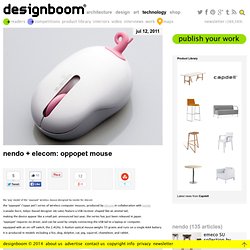 Amazing Exotic Gourd Lamps from Calabarte | Cuded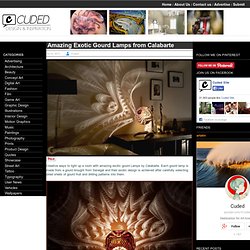 Creative ways to light up a room with amazing exotic gourd Lamps by Calabarte. Each gourd lamp is made from a gourd brought from Senegal and their exotic design is achieved after carefully selecting dried shells of gourd fruit and drilling patterns into them. Different patterns are designed by carving deeper or shallower into layers of wood.
35 Fantastic Simple Logo Designs -unstage