Detroit, Michigan USA
Bus Schedules - Detroit Metro area's SMART Bus
Detroit 187
Shop Avon
Juanita C.'s Reviews | Allen Park | Yelp
MGM Grand Detroit
Greektown Historic District , also known as Greektown, is a historic neighborhood, commercial, and entertainment district in Detroit , Michigan , located just northeast of the heart of downtown, along Monroe Avenue between Brush and St. Antoine Streets with a station on the city's elevated downtown monorail transit system known as the Detroit People Mover . Greektown is also situated between the Renaissance Center , Comerica Park , and Ford Field . The district is dominated by Greek-themed restaurants and includes St.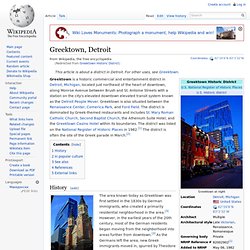 Greektown Historic District
Greektown Casino Hotel | Detroit Casinos, Hotels | Michigan Casinos
Fishbones - Location Home
Detroit Metro Times
The Detroit metropolitan area , often referred to as Metro Detroit , is the metropolitan area located in Southeast Michigan centered on the city of Detroit which shares an international border with Windsor, Ontario . The Detroit metropolitan area is the second largest U.S. metropolitan area connecting the Great Lakes system to the Saint Lawrence Seaway . As a major metropolitan area, it is known for its automotive heritage, arts, entertainment, and popular music and sports legacies. The area includes a variety of natural landscapes, parks, and beaches with a recreational coastline linking the Great Lakes . [ edit ] Definitions
Metro Detroit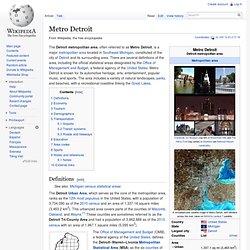 DOWNTOWN royal oak
Detroit Zoo
Café Muse
Servings: Serves 1 Ingredients 1 slice Havarti cheese 1 slice mozzarella cheese 1 slice Danish fontina cheese 1/2 Tbsp. butter , softened (for best results, use high-quality butter) Honey from a squeeze bear bottle 1 tsp. fresh basil , chopped 2 slices tomato 2 slices bread (organic multigrain bread works best) Sauté pan large enough for 2 slices of bread Directions
Café Muse's Grilled Cheese Sandwich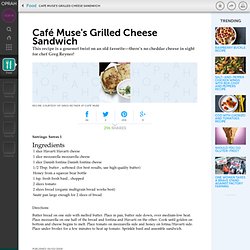 City of Grosse Pointe Woods
City of Dearborn
Fairlane Town Center: Fairlane Town Center
Welcome to the City of Bloomfield Hills, Michigan (MI)
Welcome to the City of Troy, MI
Home Page | The Somerset Collection
City of Detroit | Official City of Detroit Web site | www.detroitmi.gov
Detroit Lions | Ford Field
MotorCity Casino Hotel
Comerica Park | tigers.com: Ballpark
Olympia Entertainment
Welcome to the Detroit Public Library
- Detroit Moxie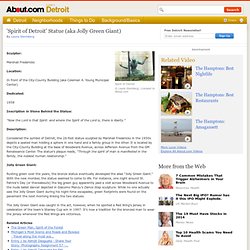 Spirit of Detroit Statue - Profile of Spirit of Detroit Statue
Sculptor: Location: In front of the City-County Building (aka Coleman A. Young Municipal Center)
big three
Belle Isle Park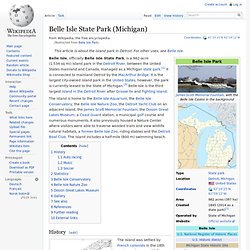 Belle Isle is a 982-acre (1.534 sq mi; 397 ha) island park in the Detroit River , between the United States mainland and Canada, managed by the Detroit Recreation Department. It is connected to the rest of Detroit, Michigan by the MacArthur Bridge . It is the largest island city park in the United States and the third largest island in the Detroit River after Grosse Ile and Fighting Island . It is home to the Belle Isle Conservatory (1904), the Detroit Yacht Club on an adjacent island, the Detroit Boat Club , James Scott Memorial Fountain , the Dossin Great Lakes Museum , a Coast Guard station, and a municipal golf facility. The city maintains a Nature Center where visitors are able to traverse wooded trails and view wildlife natural habitats.