Conservation reference
NPS-MMP Conserve O Grams
Click here to view the current selection of Conserve O Grams.
Connecting to Collections: A Call to Action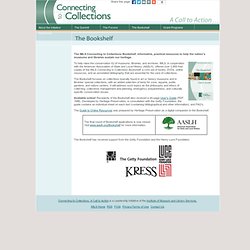 The IMLS Connecting to Collections Bookshelf, informative, practical resources to help the nation's museums and libraries sustain our heritage. To help raise the conservation IQ of museums, libraries, and archives, IMLS, in cooperation with the American Association of State and Local History (AASLH), offered over 2,800 free copies of the IMLS Connecting to Collections Bookshelf, a core set of books, DVDs, online resources, and an annotated bibliography that are essential for the care of collections.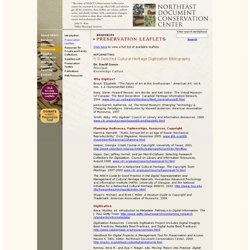 Northeast Document Conservation Center — Selected Cultural Heritage Digitization Bibliography
Resources
Historic Preservation Internship Training Program
APT Bulletin: The Journal of Preservation Technology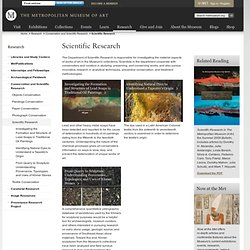 Scientific Research
The Department of Scientific Research is responsible for investigating the material aspects of works of art in the Museum's collections. Scientists in the department cooperate with conservators and curators in studying, preserving, and conserving works, and also pursue innovative research in analytical techniques, preventive conservation, and treatment methodologies.
GCI Newsletters
Gallery: Framing Vermeer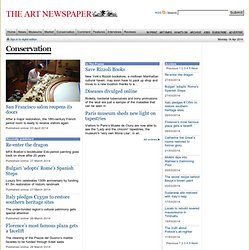 Conservation
Art Conservation Daily
e-conservation magazine - HOME
JAIC online
AATA Online (Conservation at the Getty)
BCIN
Conservation OnLine