Jeux
Construction Lego en ligne
OnLive Games Play what you want, when and where you want, on PC, Mac, TV or tablet—whatever you have on hand. No discs or game downloads required.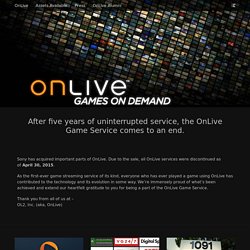 Utilisation de Wiimote Controller - Tab'Infos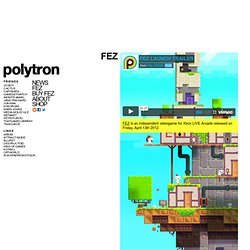 Polytron Corporation » Fez
FEZ is an independent videogame for Xbox LIVE Arcade released on Friday, April 13th 2012. It has been in development at POLYTRON since 2007. In it, you play as Gomez, a 2D creature living in what he believes is a 2D world. Until a strange and powerful sentient artifact reveals to him the existence of a mysterious third dimension! FEZ is a 2D platformer set in a 3D world.
"Turn-based indie tactics slash brain candy." (Tycho, Penny Arcade) Frozen Synapse is a thrilling PC, Mac, Linux and tablet (iOS/Android) strategy game.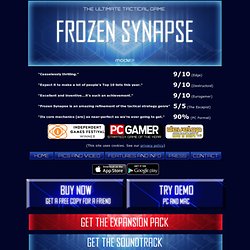 unnamed pearl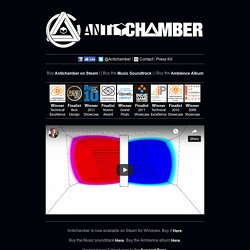 "A game with half of the attention to detail and imagination Antichamber has would be a smash hit - this bare-bones first-person puzzler is one of the most thought-provoking, engaging, and challenging video games ever developed." James Pikover, GamesBeat "Antichamber's puzzles exist in an environment where the laws of nature don't apply, allowing players to think in ways that reality doesn't require." Jeff Marchiafava, Game Informer
Way - Coco & Co
Gamerside
Sites Internet pour enfants