Fitness
Facebook Twitter Google+ Save E-mail Share Print Exercise science is a fine and intellectually fascinating thing.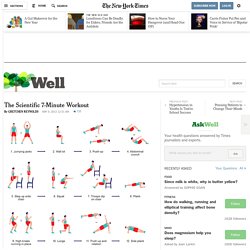 Triathlon at Alcatraz 2011
CrossFit San Francisco
Competitor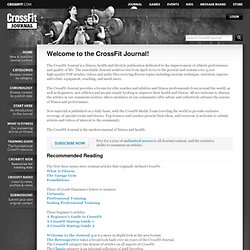 The CrossFit Journal is a fitness, health and lifestyle publication dedicated to the improvement of athletic performance and quality of life. The searchable Journal archives run from April 2002 to the present and contain over 2,200 high-quality PDF articles, videos and audio files covering diverse topics including exercise technique, nutrition, injuries and rehab, equipment, coaching, and much more. The CrossFit Journal provides a forum for elite coaches and athletes and fitness professionals from around the world, as well as beginners, new athletes and people simply looking to improve their health and fitness. All are welcome to discuss the articles in our comments section, where members of our community offer advice and collectively advance the science of fitness and performance. New material is published on a daily basis, with the CrossFit Media Team traveling the world to provide exclusive coverage of special events and stories.
CrossFit Journal