Sostenibilidad
This European Soil Portal is an integral part of the European Soil Data Centre, which is one of the ten environmental data centres in Europe and is the focal point for soil data at European level. This European Soil Portal contributes to a thematic data infrastructure for soils in Europe. It presents data and information regarding soils at European level.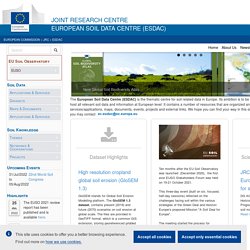 EUSOILS - European Soil Portal Home Page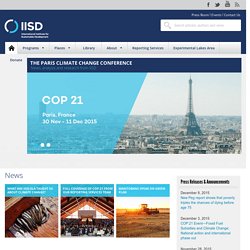 Donate When you donate to IISD you are providing essential financial resources so we can continue doing the necessary high-quality policy research, reporting and communications for achieving sustainable development. Global Reach Map IISD has true international presence. We work in more than seventy countries on a variety of themes, topics and projects at the regional, national and local levels.
Sustainable City
SD @ FAO/Netherlands Water Conference; 31 January to 5 February 2005; The Hague, Netherlands
MIO-ECSDE Mediterranean Information Office for Enviroment, Culture and Sustainable Development